Despite all of the progress made in many industries toward gender equality, women continue to be underrepresented in corporate leadership roles. This unevenness may be attributed, at least partly, to the fact that not everyone thinks women are valuable in the workplace.
Women are an essential part of the solution to any number of problems that society faces. Many businesses and sectors recognize having women in senior positions, which is critical and cannot be replaced. There are several innovative SaaS firms started by women that are flourishing today.
However, it is no secret that Silicon Valley has been a male-dominated industry for decades. But with more and more women entering the workforce, this is finally changing.
Women now make up 46% of the total workforce in the United States. And while there are many barriers to success for women in tech, these female SaaS leaders are breaking down walls one by one. However, the following are the top women product leaders in SaaS:
Top 50 Women Leaders in SaaS
Hande Cilingir
Hande Cilingir is the CEO and Co-Founder of Insider, a growth business management platform that helps digital marketers to grow their businesses across the funnel from acquisition to activation, retention, and revenue.
Insider's platform allows marketers to create customized journeys across multi-channel platforms by employing deep AI technology and machine learning techniques, as well as real-time predictive segmentation.
Insider has been included in WIRED Magazine's 100 Hottest Startups and Red Herring's Top 100 Europe under Cilingir's leadership. In 2020, the company announced a fresh round of funding to expand omnichannel customer experience marketing solutions and grow sales and R&D.
Katherine Kostereva
Creatio, a worldwide software firm that develops a major low-code platform for process customer relationship management (CRM) applications, was founded and is led by Katherine Kostereva. She set out to assist companies in improving their marketing, sales, service, and operational efficiency in 2002.
Kostereva set out to assist firms in changing and better interacting with consumers in 2002, so she took the road to build a solid platform that sped up marketing, sales, service, and operations.
She spent nearly two decades developing her strong business acumen, assisting firms in optimizing sales, marketing, services, and operations to thousands of clients and worldwide partners. She is also the Founder and Managing Partner at Terrasoft and an Official Member of the Forbes Technology Council.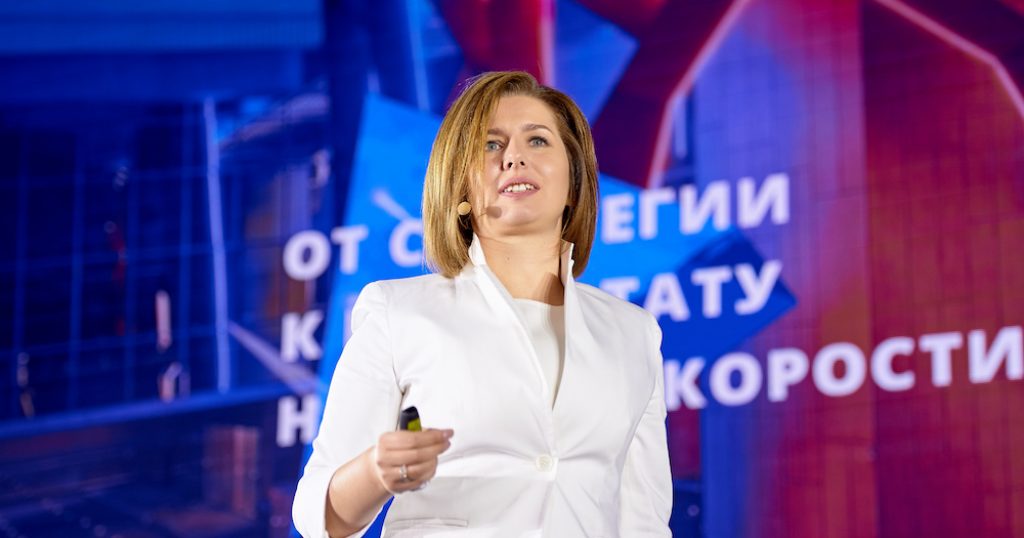 Ramona Pierson
Declara, a social-learning firm led by CEO Pierson, helps people discover the content marketing and information they need. She started her first business, SynapticMash, which was purchased for $10 million in 2010. She has extensive business and life expertise, including a robust set of survival skills resulting from her near-death automobile accident.
Therese Tucker
Theresa Tucker founded BlackLine in 2001 with her funds, funding it until 2013.
Theresa Tucker founded BlackLine in 2001 with her funds, funding it until 2013. She is currently the company's CEO, making history in 2016 as the first female Founder and CEO of a VC-backed Los Angeles startup company to achieve an IPO.
In 2013, a private equity firm named Silver Lake bought a controlling interest for $200 million. BlackLine increased its revenue from $37 million in 2013 to $123 million in 2016 and then to $289 million last year with Tucker at the helm.
Tucker announced her intention to retire as CEO in January 2021, although she will continue to assist with BlackLine's success and focus more on innovation and product development as executive chair. She has a degree in computer science and mathematics from the University of Illinois.
Ekta Sahasi
Ekta Sahasi is vice president of the United States Business Innovation Center (BIC) for Konica Minolta in Foster City, California. Her company works with digital marketing and tech companies to develop innovative solutions for Konica Minolta. She is a frequent investor in the Valley, advising businesses to enter into Asian markets and bridge the gap between Asian and American firms.
Erin Berman
Erin Berman is a digital creative agency's founder and storyteller. She has worked with a wide range of Silicon Valley startups and multinational companies to help them create their brand narrative and content marketing plan. Berman also works with established venture capital firms and accelerator programs in the Bay Area and worldwide as a mentor.
Susan Kuo
Singular is the most popular platform for content marketing analytics, social media, and mobile attribution, with over one million digital marketers using it to analyze their marketing campaigns. Kuo has leveraged her extensive expertise and proven successful track record to help the platform become an essential player in the growth of big-name companies like Lyft.
She helped construct Onavo from the bottom up into a multi-million-dollar SaaS firm in only its first few months. Kuo has over 18 years of experience in senior roles at Vitala Inc., Digital Impact, Electronic Arts, Gaia Online, Booyah, and InMobi. Her marketing skills made her a key leader in each position. Kuo is a vocal advocate for women in tech and leadership, inspiring future leaders in the industry.
Edna Conway
Edna Conway is the VP of Global Security, Risk, and Compliance for Azure, Microsoft's renowned cloud-computing service. According to New Stack's projections for 2020, Microsoft Azure will be second only to AWS in the global Cloud Services market with 20% of the market.
Conway's background in cybersecurity is well-known; she spent twenty years working in risk management and compliance at Cisco Systems, another Fortune 500 IT giant. Conway is currently a board member for both YL Ventures and Long Ridge Equity Partners.
In addition to numerous executive certificates from Stanford and MIT, she graduated with honors from the University of Virginia School of Law.
Cathy Guthrie
Cathy Guthrie, a twenty-year veteran of progressively challenging senior HR leadership positions in privately owned, startup technology firms and high-growth, publicly-traded, mid-size businesses, has found her "home" at Cosential, where she can combine her enthusiasm for growing businesses with her desire to create people-centric workplaces that allow employees.
Guthrie Consulting Group, which she established shortly before her appointment at Cosential, is dedicated to empowering organizations, entrepreneurs, and leaders. She currently fills two roles simultaneously.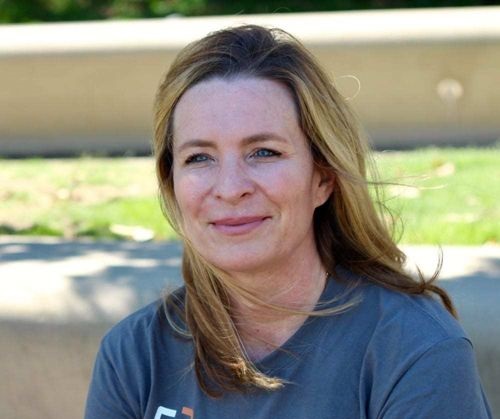 Jody Sayre
Jody Sayre is the VP of marketing and director of product marketing at GeoComm, where she has worked for more than two decades. GeoComm was founded in 1995 and offers 9-1-1 emergency system development services to county governments.
Today, the organization has expanded to serve local, regional, state-wide, and military agencies in New York City and other states in the US. It helps to keep more than 100 million individuals safe in the United States.
Grace Garey
Garey is the co-founder and chief marketing officer of Watsi, a charitable startup company that allows individuals to donate funds to companies worldwide. Her work on social issues has taken her worldwide. She has considerable non-profit and business expertise that would be beneficial to any Valley startup, including how to raise significant investment money.
Julia Hartz
Hartz is the co-founder and chief executive officer Eventbrite of Eventbrite, one of the most renowned event planning and ticketing firms ever founded. She is a capable businesswoman in her own right, driving many of the strategies, partnerships, and funding deals that have helped Eventbrite become so successful.
Nina Vellayan
Nina Vellayan is the President and founder of Xeeva, Inc., a post she has held since February 2020. Xeeva is one of the top providers of indirect spend management in the software industry. With a 20-year track record of successful, strategic, and tactical leadership in fast-paced industries like payments, Vellayan is well-positioned to continue to lead Xeeva's top position.
She has also served as the CEO and President of TRUiST, Giftworks, FirstGiving, and Artez Interactive. She is no stranger to executive leadership. She is well known for her entrepreneurship style with highly effective marketing planning, organizational and communication skills, and a solution-oriented approach to problem-solving.
Vellayan received her Bachelor of Science from the University of Maryland and her Masters from the University of Maryland Global Campus.
Debjani Deb
ZineOne Inc. is a San Francisco-based software development firm founded by Debjani Deb and Aran Wang. Its primary offering is its Intelligent Customer Engagement (ICE) platform, which uses existing business data with third-party services and real-time streaming data to create an open ecosystem.
ZineOne was founded in 2014 and used a top-rated AI-powered personalization engine to engage consumers. Under her leadership, the company's objectives are achieved while also managing the company's overall performance, which includes increasing size and scope.
She is also in charge of ensuring that the business executes its goals. She co-founded EmPower, an integrated business and media research startup company purchased by Genpact in 2011. Debjani holds a Master of Business Administration from MIT and a Master's degree in computer science from Stanford University.
Aarthi Ramamurthy
Ramamurthy is the founder of Lumoid, which allows consumers to test electronics and make purchases without buying them right away. She was also the founder of True & Co., which helped women find their perfect bra size.
She worked at Microsoft for many years, developing software for Visual Studio and Xbox Live before becoming one of the Valley's most well-known female entrepreneurs.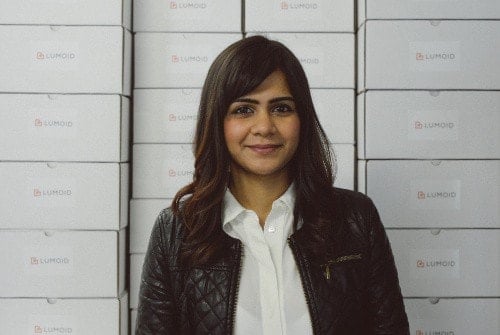 Rose Broome
HandUp is a socially aware company that provides a crowdfunding platform to the homeless to get back on their feet. They get paid through text or email, allowing them to leave the streets. The company is also working with Tumml to help other social issues by providing innovative ideas for addressing urban problems.
Kristin Taylor
Kristen Taylor is the President and Chief Executive Officer of ImageWare Systems, a worldwide leader in identity management software solutions. She brings over 15 years of expertise in the technology sector to this post, including everything from business development to sales management.
In February 2020, Taylor took the helm of day-to-day operations at Taylor following the long-time President and CEO Jim Miller's resignation. She sought to grow income and expand manufacturing by replacing the CEO as head of daily operations.
In addition to being a consultant and product strategy manager, she has worked for several years in analyst relations at MediaTek Taiwan and IBM Corporate. Kristen began her professional career as a senior product manager at AT&T/Lucent and then worked for 12 years at Qualcomm, where she created the computing division with a ground-breaking product line.
Emily McEvilly
She is the chief customer officer at Workday, the world's most significant business cloud application for finance, human resources, and planning. Workday, which offers financial management, human capital management, and analytics solutions, has grown to employ over 10,000 people since its inception in 2005.
McEvilly is the head of Workday's entire customer experience sector. Over the last year, McEvilly has expertly grown deployment success and client happiness among the worldwide Workday user base.
McEvilly worked at Oracle for almost 11 years, rising to a position as consulting practice director. McEvilly has a bachelor's degree in international business from Clemson University and has worked in North America, South America, and Europe.
Margaret Arakawa
As the Chief Marketing Officer for Outreach, Margaret Arakawa is in charge of marketing for a company that provides sales automation and engagement software. Arakawa is also the head of marketing for Outreach, which was a unicorn in 2019. He is dedicated to developing the company's brand and generating income growth.
Arakawa is known for creating collaborative, high-performing teams. She leads strategy and business execution across brand, communications, demand generation, and product marketing at Arakawa.
She was previously with Microsoft for 20 years, progressing from entry-level product management to the top general manager of US marketing and operations. She has completed many projects and contributed to continued growth throughout her career with the company.
Taunia Kipp
She is the Chief Corporate Marketing and Communications Officer for Kaseya, the world's leading IT and security management solutions provider for managed services providers and small businesses. She has been an essential leader in several capacities at the firm for eight years, allowing Kaseya to create, distribute, and market world-class technologies to 10 million endpoints across 20 nations.
Previously, Kipp has amassed over 20 years of leadership excellence in senior roles at Wurld Media, ROO Media Group, Mountain Media, and Competitive Velocity Business Solutions. Notably, she led partnerships with entertainment industry titans such as 20th Century Fox, NBC Universal, and Warner Bros. at Wurld Media.
Kipp previously worked as the global marketing manager at Kaseya. She was responsible for developing and executing worldwide marketing initiatives, corporate strategy and awareness, community engagement, brand management, and reputation. She is now the director of global marketing at Kaseya.
Bozoma Saint John
Apple's Global Consumer Marketing head for Apple Music and iTunes is St. John. She previously worked at Beats Music and Pepsi, where she established the company's music and entertainment marketing department. She was a driving force behind Apple Music's resurgence, having been instrumental in implementing positive adjustments.
Safra Catz
Oracle's co-CEO, Catz, is one of the most highly compensated female executives. Since Larry Ellison, Oracle's creator and chairperson retired as CEO, she has made significant changes.
Catz has been a vital force in its aggressive acquisition strategy, expanding its portfolio with a cloud-based energy-management company and a cloud-based company focused on the construction industry.
She has, without a doubt, taken some huge shoes and filled them with her ability, knowledge, and leadership to help Oracle reach new heights.
Diane Bryant
Intel's senior vice president and Data Center Group general manager is Bryant. She has continued to keep the company's Data Center Group on the fast track to growth, maintaining unique internet services and applications such as autonomous vehicles, smart grids, and drones, even while working in a declining market. She's now focused on the internet of things (IoT) as the company's future money source.
Stacey Epstein
Stacey Epstein is the Chief Marketing and Product Manager at ServiceMax, with over two decades of knowledge of cloud, HR, social, and enterprise technology. She is known among her coworkers for her talent in marketing at both the strategic and tactical levels, and she inspires others within her team and throughout the firm.
Zinc is a mobile sales platform that includes all of the tools you'll need to increase your company's profits, no matter what stage. Epstein developed Zinc after leaving ServiceMax as the CMO for almost six years to start her firm.
She went back to work for her old company in 2019 after ServiceMax purchased it. From 1999 until today, Epstein has worked as a marketing director for companies including Infor, ServiceSource, and nCircle.
Camila Franklin
Camila Franklin, the Chief Operations Officer at mobile performance marketplace AdColony, has managed both products and projects for many years. With almost two decades of professional career as a leader, Franklin is noted by her peers as being "beyond her title" in terms of technology and product management skills.
Franklin's leadership abilities elevate product management at AdColony, where she has extensive expertise in leading engineering, operations, and customer-facing teams. Franklin came to AdColony in 2015 as head of the client services department. From there, Franklin worked her way up through the ranks, first as a vice president and later as a senior vice president.
Franklin has extensive experience in the telecommunications industry, holding senior management positions at Blaze, Navio Systems, Tira Wireless, Device Anywhere, Antenna Software, and Moovweb. Franklin has a bachelor's degree in computer engineering from The Pontifical Catholic University of Rio de Janeiro and a Project Management Extension from California, Berkeley.
Cassie Fields
She is the Chief Revenue Officer for Clearent, the intelligent card processing fintech, and a Stevie award-winning revenue leader. Fields is a software veteran who brings to Clearent significant expertise in customer experience strategy, functional alignment of customer experience, and navigation for change politics.
She has a proven track record in the SaaS application business. Fields will bring to Clearent considerable knowledge in client experience strategy, functional alignment of client experience, and policy change management. Fields are in charge of the P&L for more than three SaaS companies within the Clearent software portfolio at Clearent.
She went from sales rep to senior manager at Cbeyond, then to NCC Group, establishing a reputation as a tenacious leader with results seen in many senior posts she has held at NCC Group throughout her career. She has earned several accolades, including an award-winning Sales Director of the Year in 2019 from the Stevie Awards.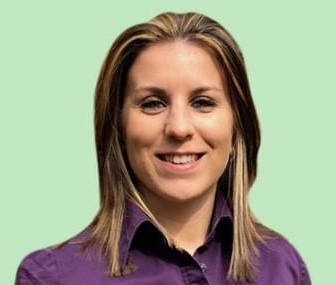 Elizabeth Brockey
Simpli.fi's Elizabeth Brockey is the organization's, Chief Customer Officer. She also works as a consultant for other businesses and advises clients on how to improve their digital marketing efforts.
For almost ten years, Brockey has led the company's Client Services team as the executive leader, responsible for increasing client happiness and improving marketing campaign performance. Simpli.fi's dynamic platform allows client companies to develop bespoke audiences for their marketing efforts and gain more insight into how they're performing.
During her tenure with the firm, Brockey has led numerous successful projects with data-driven success and encouraged foster innovation. She understands the importance of customer success in accelerating revenue in a digital world where comments and tweets fuel interaction. She previously worked as a hiring and business development manager at True.com.
Shaimaa Elk
Shaimaa Elk is the Chief Information Officer at defi SOLUTIONS. This financial services firm assists captive banks, credit unions, and finance companies of all sizes in evolving and enhancing their operations.
Elk is an award-winning executive with over 20 years of experience in product development, professional services, operations, corporate IT, and information and vendor management.
Elk is an award-winning executive with over 20 years of experience in product development, professional services, operations, corporate IT, and information and vendor management.
The leadership of Elk is recognized for the company's creative solutions, which are simple to use and completely configurable to suit lender's business and desired workflow, providing borrowers with a fantastic experience.
Elk, who is already pursuing a Master of Arts degree in management at Harvard, earned her first degree from Central Florida and master's degree from Bishop's University in Canada.
Michelle Zatlyn
Zatlyn is the co-founder and chief executive officer of CloudFlare. Her firm creates a worldwide network to speed up internet traffic and improve productivity by reducing page load time.
In 2009, Zatlyn founded the firm with Matthew Prince and Lee Holloway, and it has since expanded its leadership to become a major presence in the technology sector.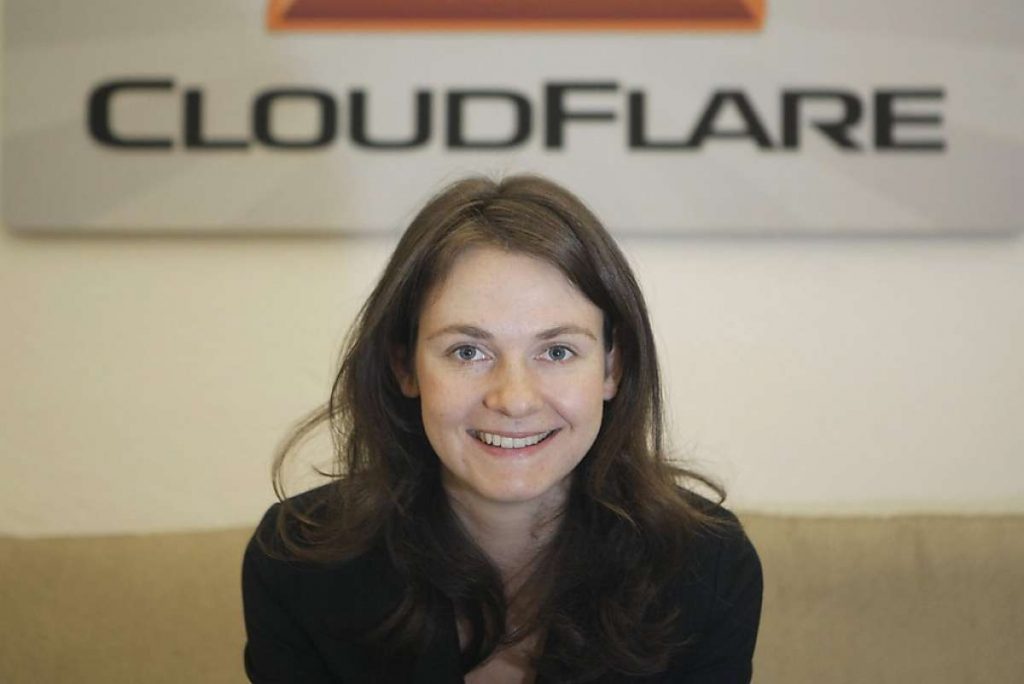 Kara Swisher
Swisher is a co-founder and co-CEO of Revere Digital. She also serves as co-executive editor of Re/code, the industry's first tech media site that takes media to the next level. Her knowledge of the technology sector and her wide range of contacts in the Valley make her a valuable asset among the women leaders in SaaS.
Mary Pat Donnellon
CallRail's Chief Revenue Officer, Mary Pat Donnellon, is well known within the marketing and analytics industry for her experience in integration and growth. She has over 15 years of solid business development and revenue management expertise across software companies.
Donnellon has been a critical factor CallRail's rapid growth and success since joining the company in 2018 CallRail's senior director of marketing and sales, Donnellon, is in charge of all aspects of marketing and sales at CallRail, including the overall brand experience, go-to-market strategy, and execution, as well as sales revenue operations.
CallRail is searching for an experienced business development leader to lead its sales team. She brings CallRail her track record of developing high-performing, data-driven, customer-centric teams in a culture of transparency and care for one another. Donnellon truly likes mentoring and teaching the next generation of leaders.
Donnellon is a seasoned SaaS and technology expert. Dan worked as a VP of marketing at Blackbaud before joining CallRail, leading the transition to SaaS. She has a passion for assisting non-profit organizations and startups leverage tech solutions in developing and being successful and feels fortunate to have done this throughout her career. She earned her Bachelor of Arts degree from The Ohio State University.
Anne Raimondi
She is the Chief Customer Officer at Guru, a knowledge management solution that promises to deliver clients all the necessary information to speed up research time and improve skills-based efficiency. Anne has overseen major advancements in blockchain and AI, machine learning, and data science — areas where she is responsible.
Guru is now known as a world-class AI knowledge management solution. Raimondi is a prominent technologist, investor, entrepreneur, and educator known for his 20 years of experience successfully leading growth for B2B and B2C businesses, from startups to nationally renowned brands.
Raimondi worked for four years as the SCV of operations for Zendesk, where she implemented their plan to expand into several product categories and up-market to better serve enterprise clients. She previously led major organizations, including TaskRabbit, One Jackson (acquired by TaskRabbit), SurveyMonkey, and Zazzle.
She is now a venture advisor, angel investor, and lecturer at the Stanford University Graduate School of Business. She is currently a board member for Asana, Gusto, Patreon, and MyHealthTeamsShe's been an active participant in the industry for years. Raimondi earned a Bachelor of Arts in economics from Stanford University and a Master of Business Administration from the university.
Dr. Gabriella Rosen Kellerman
Dr. Gabriella Rosen Kellerman, MD, is the senior product manager of BetterUp, the world's largest mobile-based, custom coaching provider for professionals. BetterUp is a coaching AI platform that utilizes artificial intelligence, science, and behavioral science to help Fortune 500 firms improve their employees' wellbeing, adaptability, and performance.
Gabriella has played a crucial role iBetterUp's growth since joining the company in 2014. She served as a Scientific Advisory Board member, then Chief Innovation Officer and Head of BetterUp Labs, a first-of-its-kind behavioral research lab bringing together the best of business, academia, and science to study the inner lives of employees in order.
Before joining BetterUp, Gabriella worked in the Department of Violence Prevention at the World Health Organization in Geneva, co-founded the digital health firm LifeLink, and served as a behavioral health and clinical products manager at Castlight Health.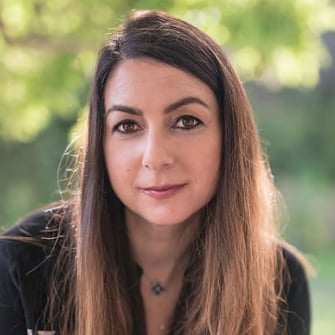 Denise Garth
Denise Garth is the Product Strategy Officer at Majesco, a prominent InsurTech thought leader and recognized InsurTech Top 50 Influencer. Today, Majesco is a worldwide market leader in cloud insurance software solutions, with products that allow insurers to modernize, innovate, and network their operations at speed and scale.
Garth started working for Majesco in 2015 as a senior vice president in strategic marketing, industry relations, and innovation before being named CSO in 2020. Garth is responsible for Majesco's client-centric approach, including strategy, marketing, industry relations, and innovation in support of the company's customer-first mentality.
She is one of the members of the Board of Directors for InsurTech, a Mentor for the Global Insurance Accelerator, and a Member of the Advisory Board for Silicon Valley Insurance Accelerator.
Aneta Filiciak
Aneta Filiciak is the CEO of 500px, a prominent community and social media site for aspiring and professional photographers. 500px is a social network where millions of artists worldwide discover and share content, knowledge, and resources on photography. They also use it to communicate, offer feedback and suggestions, and profit from their work and talents.
She has considerable cross-functional expertise, having previously worked in management consulting and wealth management, where she oversaw software development projects, organizational change management programs, and strategic growth initiatives.
Aneta holds a bachelor's degree in mathematics and psychology from the University of Waterloo and an MBA from the University of Toronto.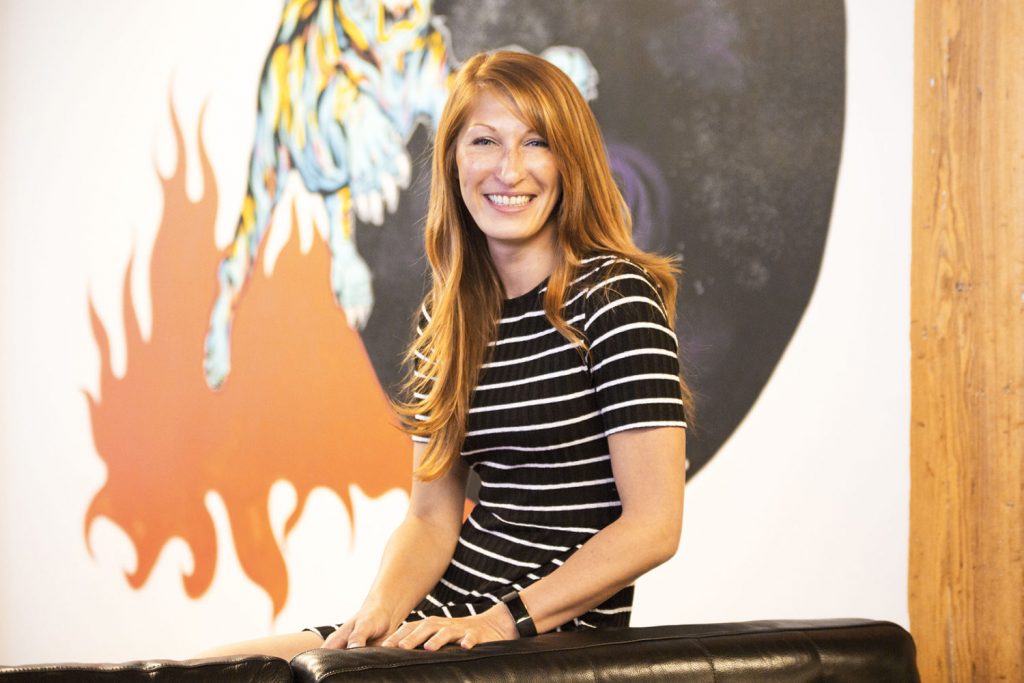 Sukhinder Singh Cassidy
Singh Cassidy is the chief executive officer of Joyus, as well as the creator of the Boardlist. She has shown that the tech industry can become more diverse by bringing a genuine hustler attitude to her female entrepreneur in Silicon Valley. The Boardlist is a service that helps businesses and startups find women to serve as independent directors on their boards.
Stacy Brown-Philpot
TaskRabbit is a flourishing online firm that has been making progress with its service-focused model under the leadership of CEO Brown-Philpot. She is the first African-American woman to lead a Fortune 500 company in the San Francisco Bay Area, establishing a milestone for further diversification in the information technology industry. While she made mistakes, she accepted the challenge, even in the face of criticism, to help it regain its growth track.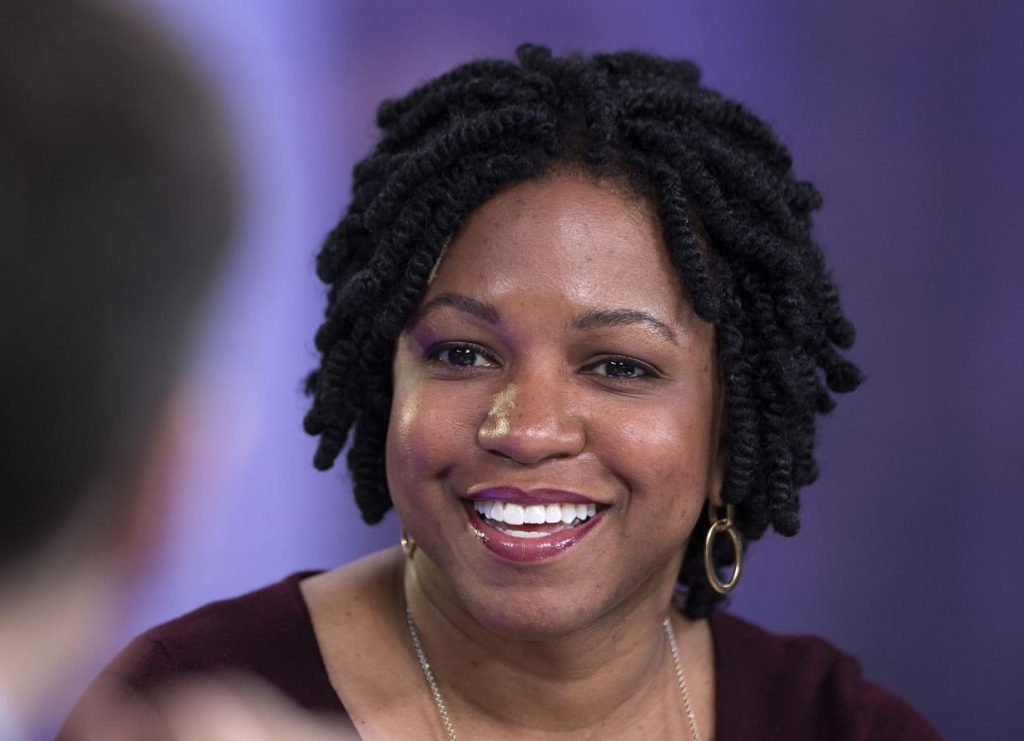 Ali Pincus
Consider Feldman and Pincus as a two-for-one offer for your board. One Kings Lane, one of the fastest-growing online home-décor companies, is co-founded by them both, with Pincus serving as creative director and Feldman overseeing marketing.
They've grown their company into one of the most popular online commerce platforms, and they've created their unicorn, which is now worth over $900 million.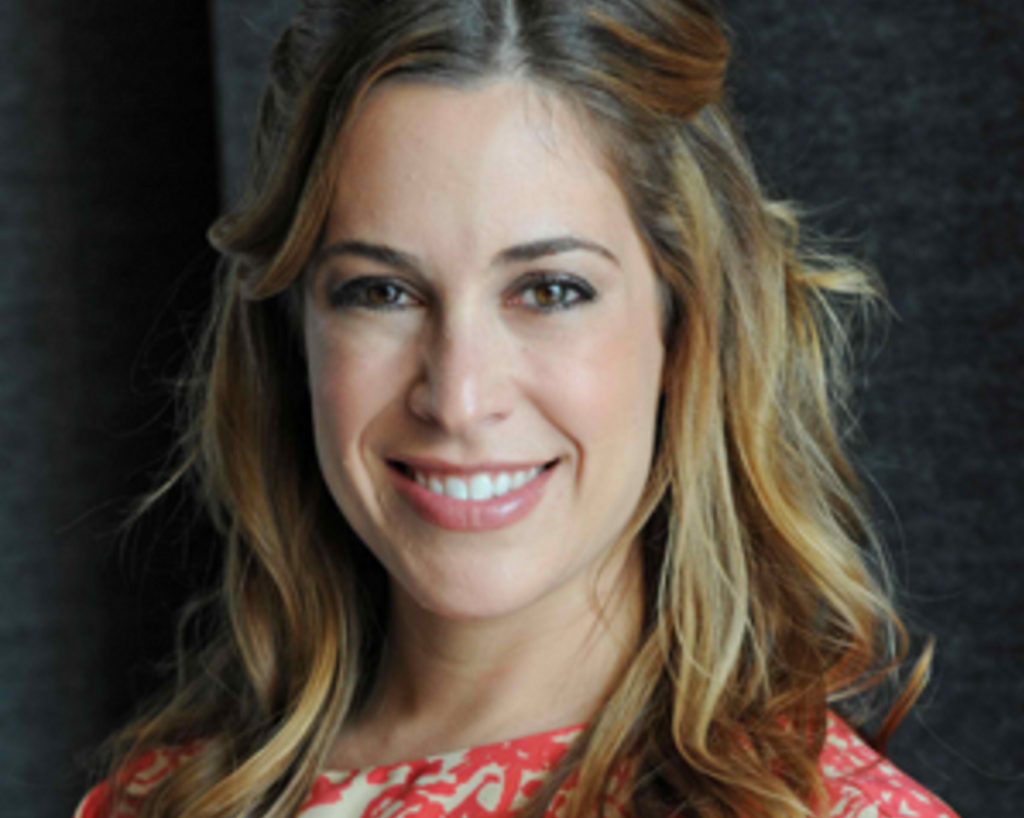 Susan Wojcicki
Wojcicki, the creator of YouTube, has been the driving force behind its tremendous transformation and development. She has created several original ideas for YouTube, including Suggested Channels (which suggest additional channels to watch), the most-viewed videos in the world, and a recommendations engine that analyze viewers' preferences to give personalized recommendations based on what people have watched. In addition, she was recently named as one of Variety's Top 10 Influencers.
Ann Miura-Ko
Floodgate is a venture capital firm that has backed companies including Lyft, Taskrabbit, and Refinery29. Miura-Ko co-founded it. She lectures a class on big data at Stanford University and offers her expertise to graduate students.
Brit Morin
Brit+Co is a home-lifestyle brand founded by Morin, who has raised considerable cash to grow it. She's been dubbed a millennial Martha Stewart and has shown her potential to grasp the new consumer demographic.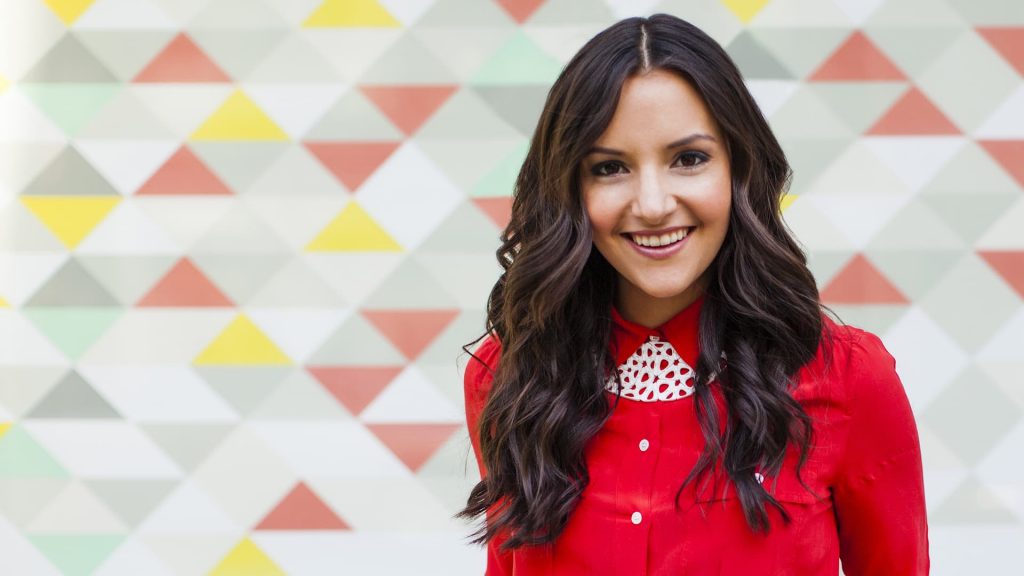 Kimberly Sutherland
Kimberly is VP for Fraud and Identity Market Strategy at LexisNexis Risk Solutions. This business delivers innovative technology and data analytics tools to businesses to assess and manage risk.
Under her leadership, the LexisNexis Risk Solutions fraud and identity product portfolio has increased its practical and geographic accessibility annually. It is regarded as a market-leading solution with several industry honors.
Sutherland has over 20 years of experience leading company strategy, product management, and professional services at top companies, including Cendant Corporation and Avaya. Sutherland has been recognized as a top 100 world leader in fraud and identity, with Women in Identity currently on the advisory board.
Anna Binder
Asana's Human Resources Manager, Anna Binder, is the Head of People at Asana, a leading web and mobile productivity program known for its unique workplace culture.
Binder assisted Asana in developing a reputation as one of Silicon Valley's finest places to work, earning the firm a spot on Inc.'s list of America's Best Workplaces.
Binder collaborates with Asana's founders to ensure that the company's beliefs-based culture is established throughout the staff, fostering an inclusive and diverse environment while ensuring all activities are linked to Asana's mission and commercial goals.
Irina Shamkova
Irina Shamkova intermedia's Executive Vice President of Product Management, providing cloud communication services. For the past 20 years, Shamkova has been a crucial member of Intermedia's team, beginning as a technical support employee.
She collaborates with the company's executive team to develop and implement new product strategies, assisting Intermedia's growing number of channel partners in maintaining their success.
Lindsay Walker
Checkout.com's Senior Vice President of Customer Success, Lindsay Walker, works with existing merchants to guarantee that Checkout.com products and services are in sync with their merchant partners' unique and complex demands. Lindsay has more than a decade of expertise in omnichannel payment processing and fraud prevention.
Previously, she worked at Adyen as a VP of Account Management (Amsterdam) an VP of Strategic Projects (San Francisco). She has also held positions at Digital River in Financial Partnerships and Account Management, WorldPay in Business Development, and Ingenico in Merchant Services.
Lacey Jones
Lacey Jones is the Director of Product Development, Marketing, and Communications at Infotech, a software and other solutions provider with about 300 workers specializing in highway and infrastructure projects.
As the product manager, Jones leads the communications team in telling Infotech's products and people's stories through her specialties in branding, internal communication, product-based marketing, executive leadership communications, crisis management, and communications coaching.
She has established and run a successful comprehensive marketing and strategic communications department while working at Infotech. She developed and directed a successful wide marketing and strategic communications department to achieve corporate objectives in sync with brand strategy.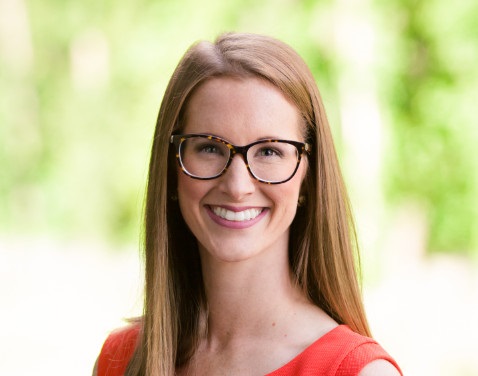 Martha Sager
Martha Sager is the director of product and business development at Cogito Corp. This firm applies behavioral science and artificial intelligence to study phone conversations to provide real-time guidance.
Sager is a highly regarded and innovative executive with a track record of sales and marketing success that has helped her develop firms from startups to industry leaders.
In addition, she has spent the last few years in various roles, including vice president of business development at National Protective Systems Inc. for two years and national director of sales and marketing at Benefit Kitchen.
Adi Engel
Adi Engel is the Chief Business Development Officer for vCita, a leading SaaS business management solution designed specifically for small and medium-sized businesses. Adi helps small businesses in more than a hundred countries worldwide build a company they can be proud of, using specialized digital tools and a learning center for education.
She is a go-getter that thrives on challenges and innovation. She pushes herself, the team, and the business to develop into new, cutting-edge areas while ensuring that teamwork fosters individual empowerment for collective success.
Liliana Munoz
Liliana Munoz is a Marketing Manager at EverString, a top B2B data company. She has extensive expertise managing teams and leading account-based marketing initiatives, including launching and maintaining a program that achieved over 600 percent projected return on investment in six months. She was named as a Finalist for OpsStar's 2020 ABM program the year after. She has worked in customer service, human resource management, and supply chain management before.
Alisa Haman
Drip's Senior Product Manager is Alisa Haman, a marketing e-commerce engine that enables customers to personalize experiences to generate revenue and marketing strategy.
With five years as a director of product, Haman has made quick work of advancing within the fast-growing startup. Haman joined Drip after spending two and a half years at BlackLine, where she increased the client count and product revenue from $300K to $1 million ACV.
For the previous two years, Haman worked as an advisory consultant and senior advisor at Deloitte. Haman completed her bachelor's degree in management information systems at the University of Minnesota.
Conclusion
Women are leading the charge in the SaaS industry when it comes to progress and innovation. You can't wait to see what these remarkable women accomplish in 2022 and beyond as the digital transformation continues to evolve.