One of the best things about e-learning platforms is that they make valuable information accessible to anyone with an internet connection. You can find online courses on any topic under the sun, whether you want to learn how to cook or study for a new career. But what happens when you want to create an online course yourself?
If you've ever considered developing an e-learning platform or website, you're in the right place. In this article, we'll give you a crash course on everything you need to know about e-learning website development.
What is an E-learning Platform?
An e-learning platform (also called an eLearning website) is a website where people can take online courses. These platforms can be used for formal education, like taking online classes for college credit, or for more informal learning, like taking a cooking class just for fun.
There are all sorts of different e-learning platforms out there, each with its own unique features to accommodate the types of learners using it. Even then, all e-learning platforms share some commonalities:
They allow users to create and/or take online courses.
They provide a way for instructors to upload course materials, like videos, lectures, and assignments.
They have a user-friendly interface that makes it easy for students to navigate and find the courses they're looking for.
Some e-learning platforms also have features like forums and chat rooms, which allow students to interact with each other and the instructor outside of the course material.
Along with these commonalities, these educational platforms uphold one goal: to make learning accessible to everyone.

The Pros of Creating Your Own Online Learning Platform
There are all sorts of reasons why you might want to create your own e-learning platform. Maybe you're a teacher who wants to reach a wider audience with your courses. Maybe you're a subject matter expert who wants to share your knowledge with the world. Or maybe you have a great idea for an online course that you think other people would love.
Some of the benefits of creating your online education platform include the following:
1. You're in control of the content and design
You have complete control over the course material! This means that you can tailor the content to the target audience's needs, interests, and learning styles.
2. You can build a community
Another benefit is that you can gather like-minded individuals in one virtual space and create a learning community. Easily connect and form relationships with people who share your interests!
3. You can reach a global audience
An online educational platform allows you to reach learners all over the world. This is a great way to expand your reach and make your courses accessible to anyone with a device that has an internet connection.
4. You can make money with a business model
Creating an online course is a great way to monetize your expertise. You can sell courses to students directly, or you can charge for access to your courses.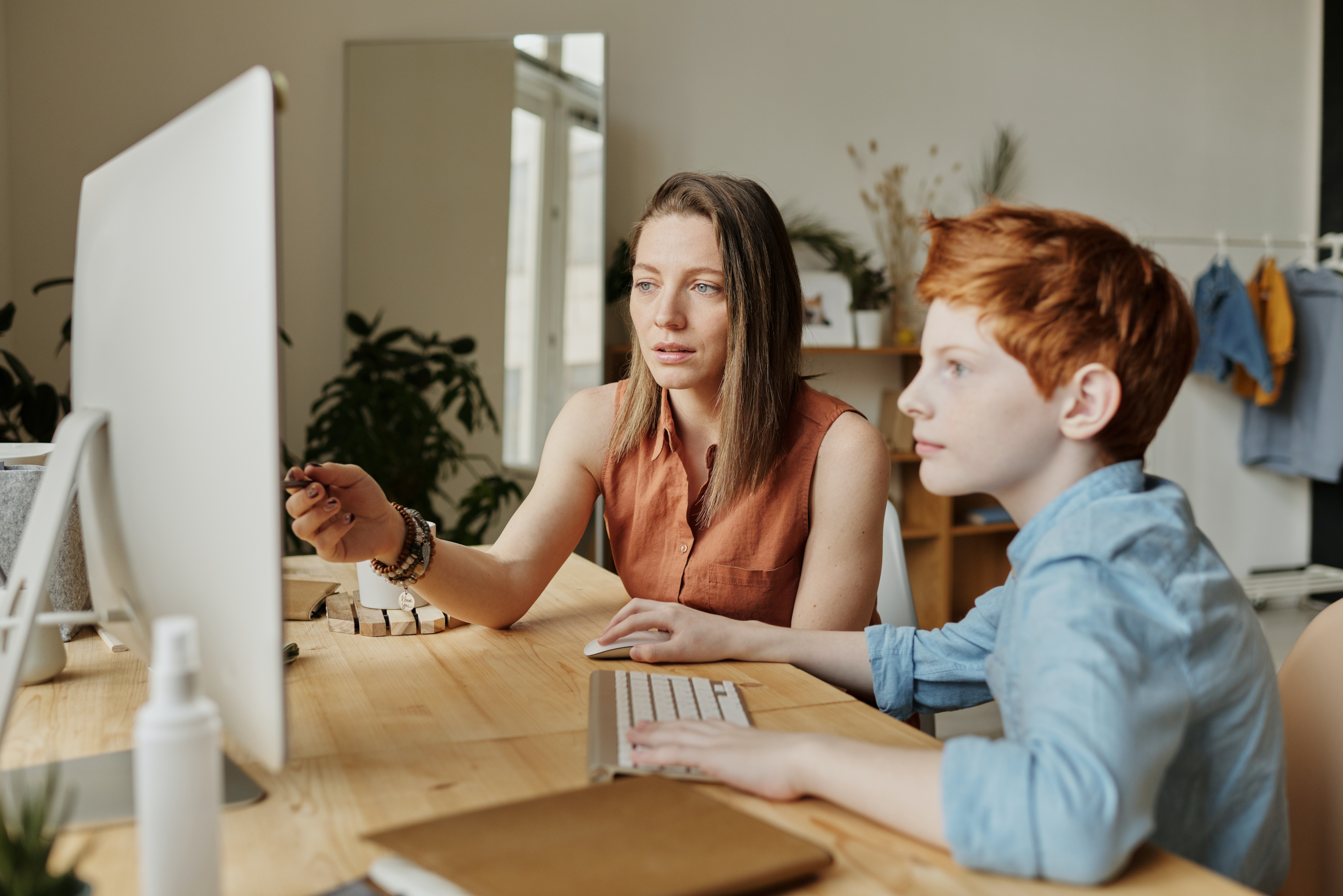 The Cons of Creating Your Own Online Learning Platform
Of course, there are also some challenges that come with developing such platforms. Let's take a look at those now.
1. It takes time and effort to create quality courses
Like any software development project, eLearning platforms take time and effort. If you want your courses to be successful, you should ensure that the course material is engaging, well-organized, and informative.
2. You need to be able to market your courses effectively
Pulling as many students as possible into your course is a challenge, especially if this is your first online education platform project. If you don't have a budget for marketing, prepare to use free marketing tools to reach your audience.
3. You need a reliable way to deliver courses to students
You need to have a system in place for students to access the course material. This could be something as simple as an email list or a download link on your website. Alternatively, you could use a more sophisticated system like an LMS (learning management system).
Don't be disheartened by the challenges, though! These problems can be overcome as long as you're prepared.

5 Considerations Before Building Your E-Learning Platform
Now that we've looked at some of the pros and cons of creating your own e-learning platform, it's time to start thinking about the practicalities.
Here are some things you should consider before building your e-learning platform:
1. What is Your Budget?
Development costs may not be the first thing on your mind when creating your own learning platform. We don't blame you, but eventually, you have to ask yourself how much you're willing to spend. Don't forget to factor in the cost of hiring developers, designers, and other professionals.
2. Research Your Target Audience
All eLearning website development starts with researching your niche and target audience. What are their needs and wants? What type of courses would they be interested in taking?
Consider these points as well:
age
hobbies or interests
location
language
job or industry
3. Find Out Your Competition
Once you know who your target audience is, it's time to find out who your competition is. What type of courses are they offering? How are they marketing their own courses? Competitor analysis will give you insights into what's working in the industry and what's not. This will come in handy when you're creating your platform and marketing strategy.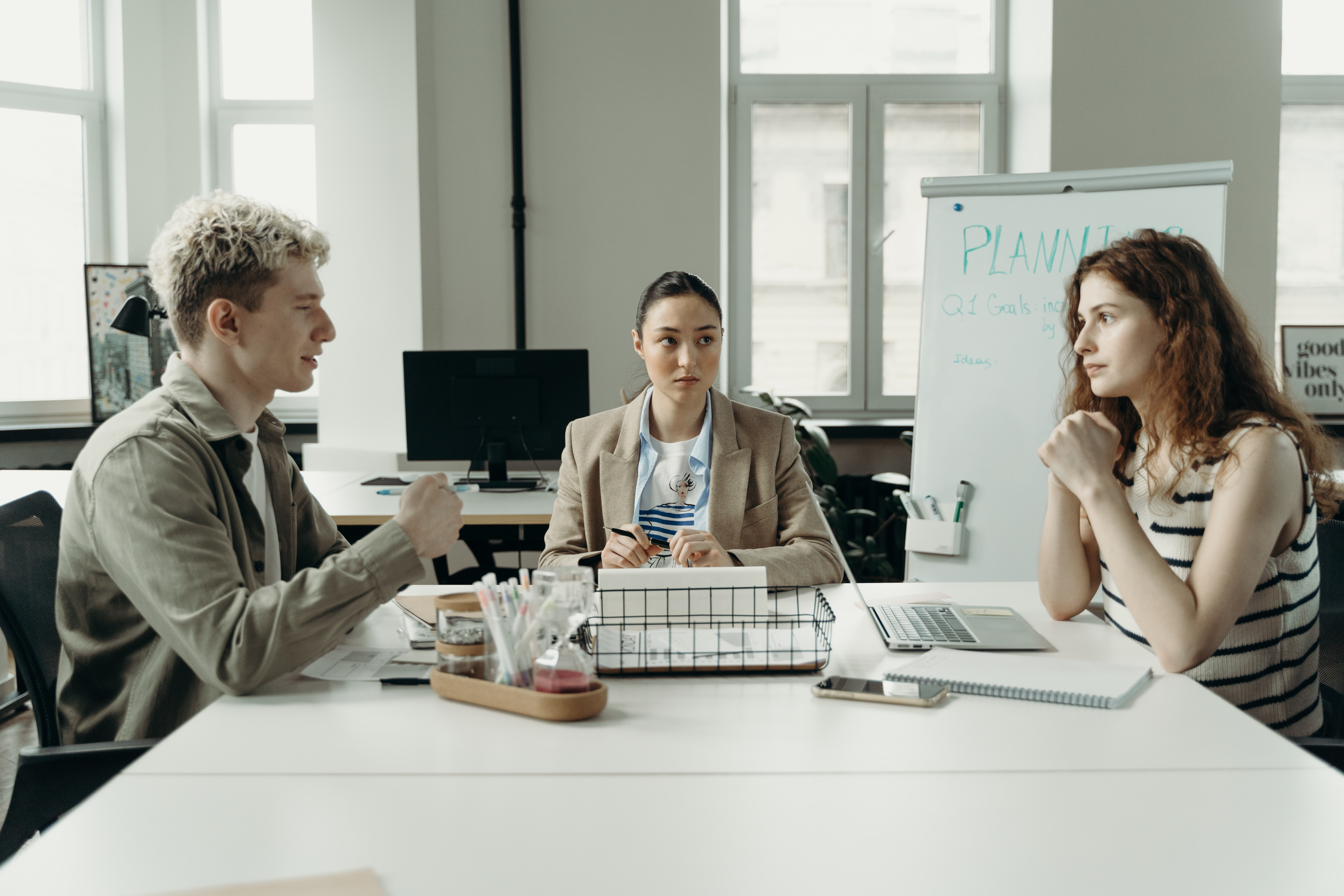 4. Choose the Right Technology
There are all sorts of different technologies you can use to build your e-learning platform. You'll need to select the right technology for your needs, budget, and team. Some popular options include WordPress, Moodle, and Blackboard.
5. What do Educators Say?
Did you know that Google Classroom was developed with the help of a former high school math teacher? Today, it's one of the most popular and used educational websites! It shows that it's important to get educators' opinions on the design, development, and delivery of courses.
With these considerations in place, it's time to start planning your own e-learning website!
8 Steps to Successfully Create Online Learning Platforms
Creating an online learning platform takes time, effort, and careful planning. But if you follow these steps, you'll be well on your way to success:
1. Talk to Educators and Students
Even if you work with the best website developers in the world, you won't be able to create a successful eLearning platform without input from educators and students.
These people will be using your platform, so it's important to get their feedback from the start. What would they want in an educational platform that can make their learning process easier and more enjoyable?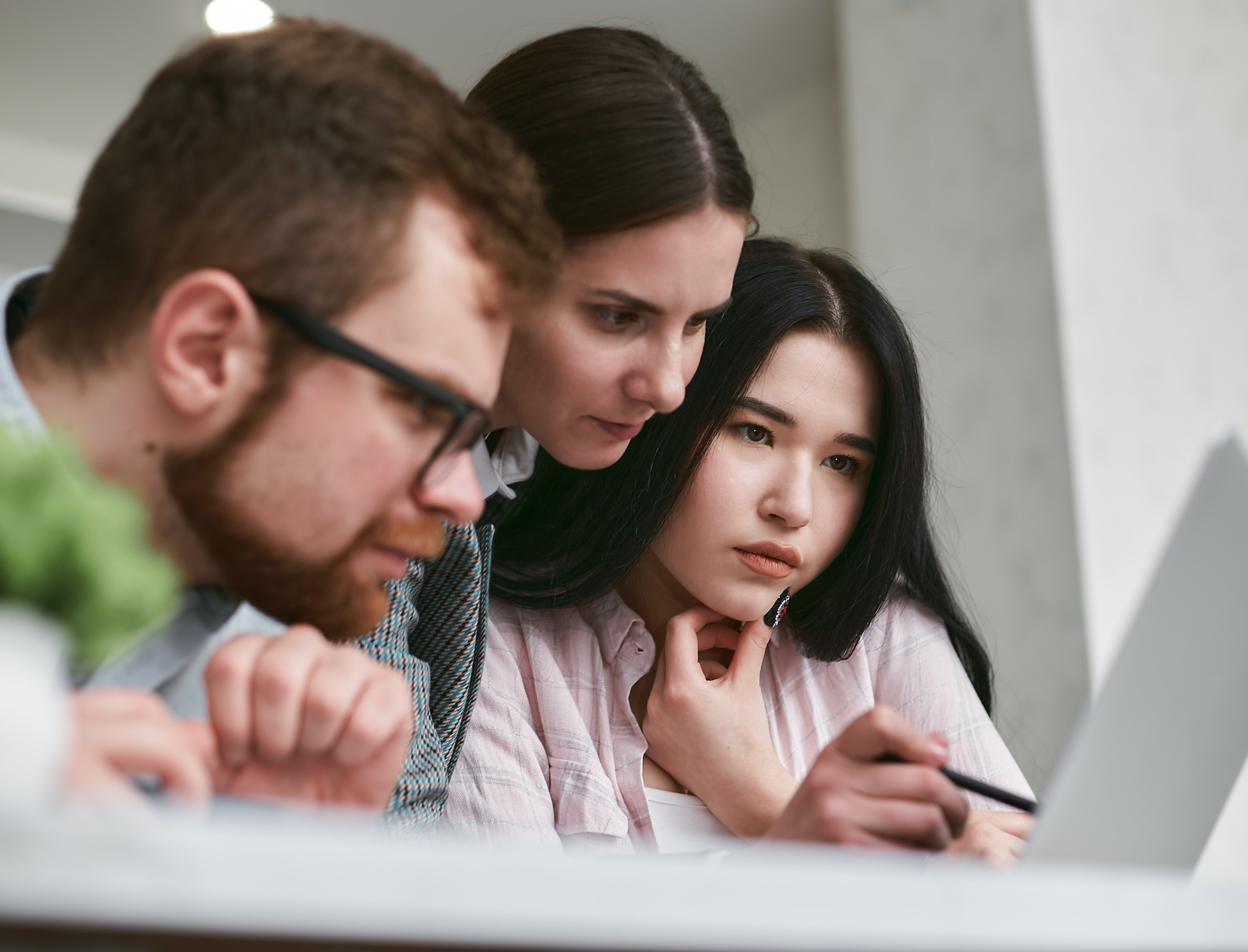 Partnering with established tutors who teach students online will give you good insights. You can learn what type of content they used, how they delivered it, and the challenges they encountered.
Surveying students will also be helpful because they can tell you what they want and need from an online learning platform. If your platform is for college students, for example, find out what would make their lives easier.
Remember that you don't have to please everyone, but it's important to get a good mix of opinions before you start the development or course creation.
2. List the Essential Features of Your E-Learning Platform
Before you build an e-learning website, you need to have a clear idea of the core features you want to see in it.
While there are several e-learning models, they all have similar key features that you should apply in your e-learning app as well. Here are the typical features:
registration and login system
dashboard
course catalog
payment systems
content delivery system
notification and reminder pop-ups
communication tools
admin panel
Depending on the specialization of your online learning website and the type of courses you want to offer, you might need to add other elements besides these basic features.
For example, if you want to offer video content, you'll need to invest in a good quality video hosting service. It will provide you with the space you need to store and deliver videos without affecting your website's speed.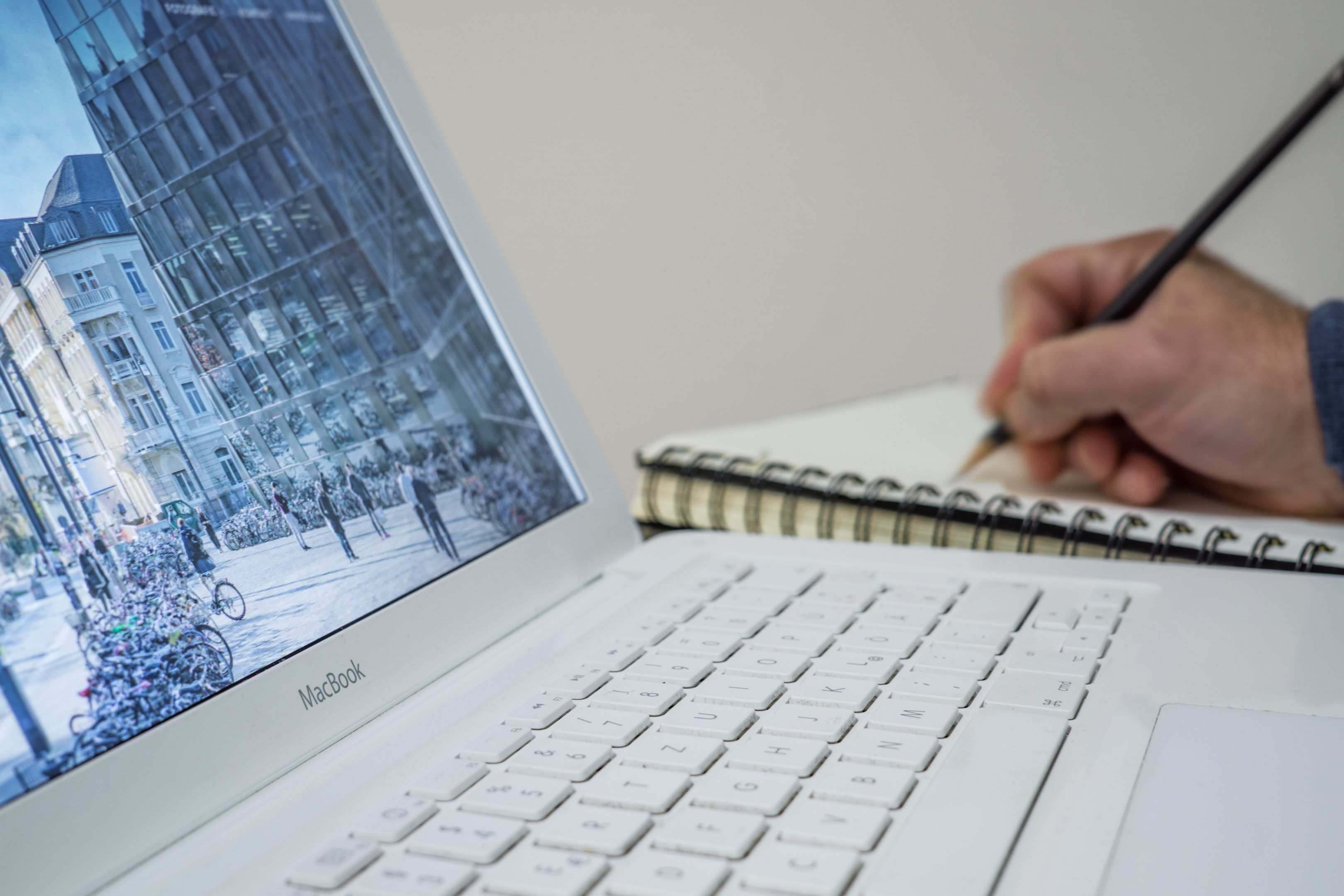 3. Create a Detailed Website Plan
No project starts without a solid plan. And your e-learning website is no exception.
So, how do you start planning the design and development process?
First, you need to create user personas. These are semi-fictional characters that represent your target audience.
To create user personas, you need to answer three essential questions:
Who are they? (their age, gender, profession)
What do they want to achieve?
What are their pains and needs?
After you create your user personas, it's time to start mapping out the user journey.
The user journey is the process that your users will go through when interacting with your website. It includes all the steps they'll take from the moment they enter your website to the moment they leave it.
Mapping out the user journey will help you understand the user's needs and how they want to achieve their goals.
Lastly, it would be best if you created a sitemap. A sitemap is a visual representation of all the pages and content on your website. It's a helpful tool that will guide you through the design and development process.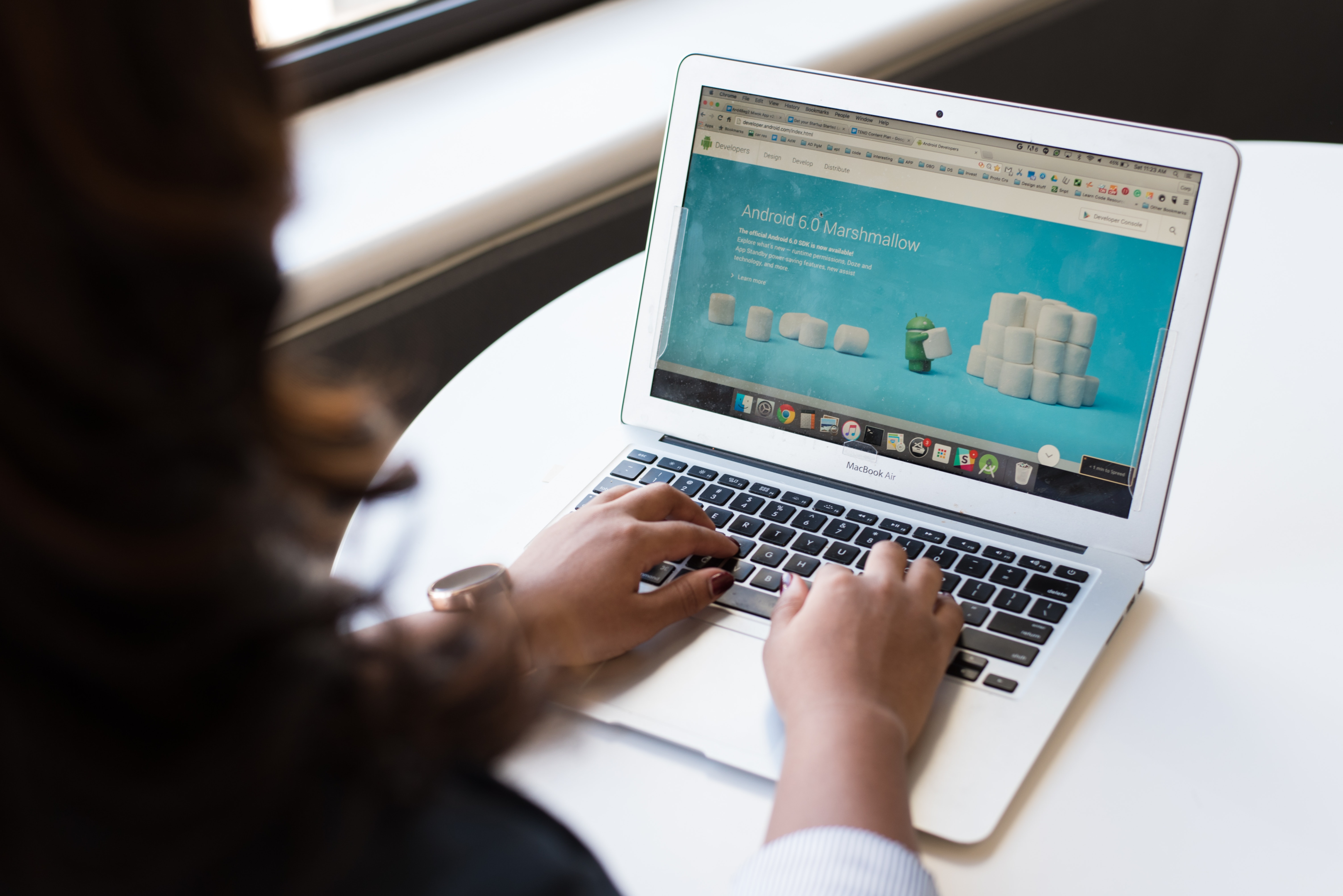 4. Choose the Right Domain Name and Web Hosting Provider
Coming up with names for online educational institutions is much easier and more fun than for traditional brick-and-mortar schools.
You can be as creative as you want and use puns, wordplay, or pop culture references. And you can use it as your domain name!
Your domain name is your website's address on the internet. It should be unique, memorable, and easy to pronounce and spell. Don't forget that it should also be relevant to your brand!
A web hosting provider is a company that you hire to store all the files and data of your educational website. You need to choose a hosting provider that is reliable and offers the features you need for your website.
Some of the things you should look for in a web hosting provider are security, scalability, customer support, and pricing.
Once you have chosen a domain name and a web hosting provider, you can start building your e-learning website!

5. Find Your Development Team
Now that you have a plan and an online domain, it's time to start looking for a talented development team.
You can either hire an in-house team or outsource the project to a web development company that is established in the e-learning industry.
There are pros and cons to both options. It would be best if you weighed them before making a decision, especially if you have a tight budget because the main difference between the two options is the cost.
Hiring an in-house team can be expensive, not to mention time-consuming. Considering the recruitment process and the need to provide professional training and onboarding for new team members, there might be better options for small businesses.
Outsourcing the project is a more cost-effective solution since you won't have to worry about the recruitment process or training costs. You'll have access to a team of professionals who have the skills and experience you need to create an e-learning website.
However, rates for offshore developers vary. And you should make sure that you choose a reputable web development company with a solid portfolio in the e-learning industry.
Here are the average development costs in different countries:
USA – $50-$250 per hour
Western Europe – $35-$170 per hour
Eastern Europe – $20-$100 per hour
India & Philippines – $10-$80 per hour
As you can see, the cost of development services varies depending on the country. So, you should consider this when choosing a web development company.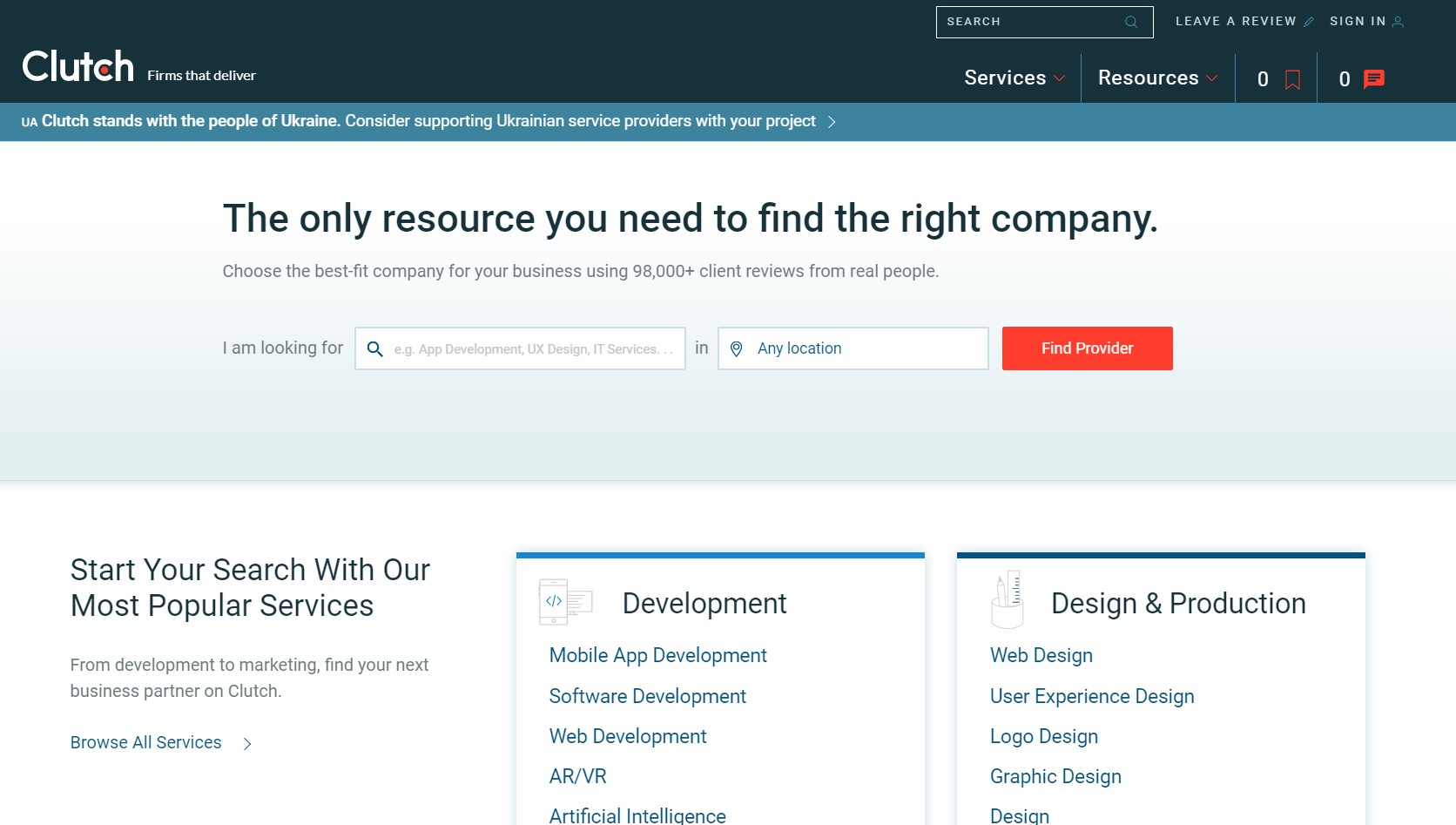 Your next question might be, where to find a reliable eLearning platform developer?
We recommend reading reviews and rating platforms like Clutch and GoodFirms. These platforms connect businesses with IT service providers that fit their budgets and requirements.
6. Set Up the Educational Courses
The courses are the core of your eLearning website. They are what make it unique and valuable to your users.
Whether you are offering courses to learn Blockchain or Spanish language learning courses, make sure you set up the courses in a way that is engaging and interactive.
To do that, you need to decide on the type of content you want to include. Do you want to offer video lessons, written tutorials, or a mixture of both? Whichever you prefer, we highly recommend that you design your courses to be compatible with multiple mobile devices, as people increasingly use their smartphones to access online content.
A survey conducted by Wiley University Services found that 21% of their students said they want to complete all their course-related activities on mobile devices.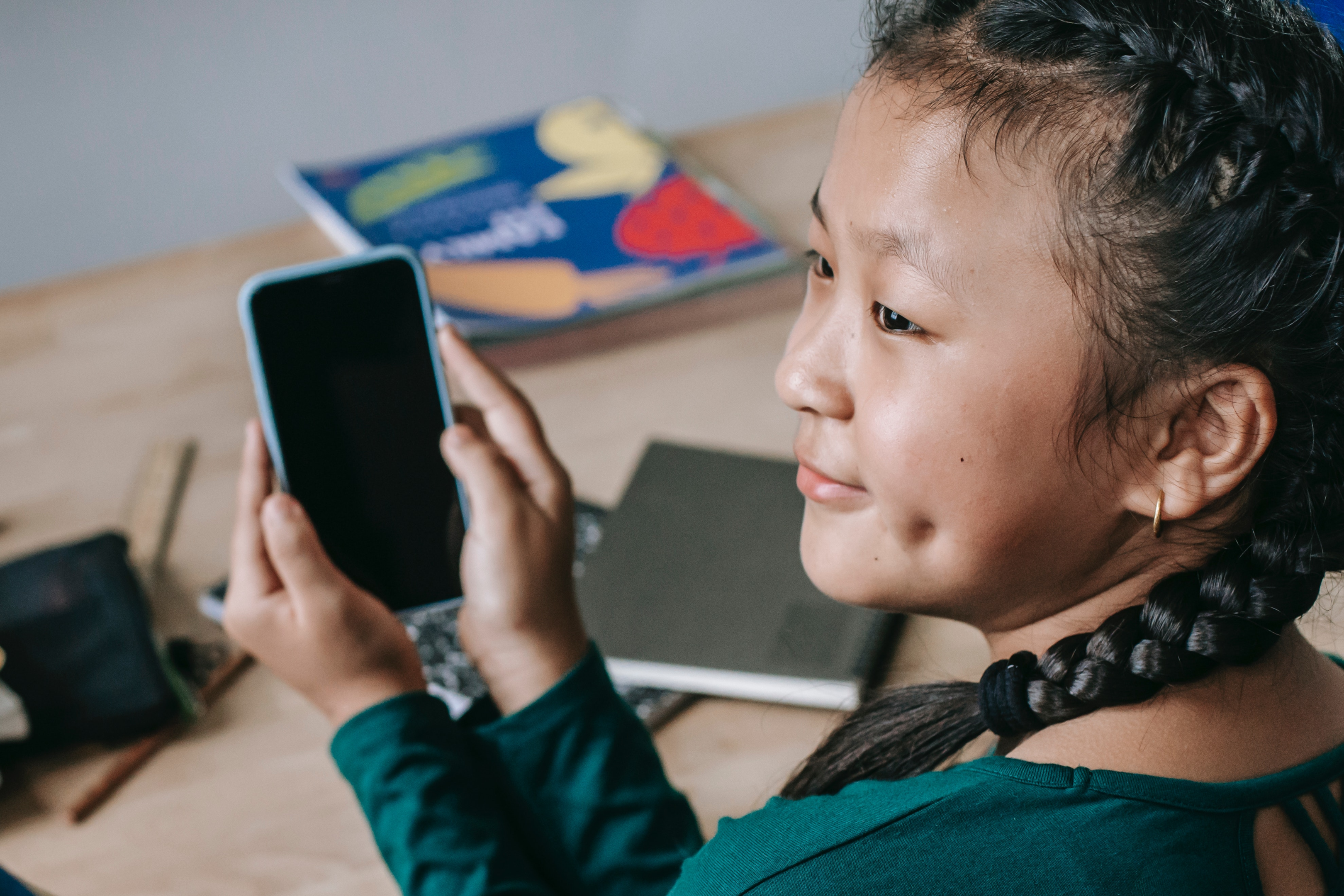 The type of content you include in your courses will also determine the format. Do you want to offer asynchronous learning courses or live sessions?
Asynchronous courses are pre-recorded and can be accessed at any time. They are a great option if you want to offer courses that can be completed at the learner's own pace.
Live sessions, on the other hand, are conducted in real-time. They are a great option if you want to offer courses that require interaction and collaboration between the teacher and the students, just like traditional education!
7. Launch Your E-learning Platform!
You've done it! After all the planning and hard work, your e-learning website is finally ready to launch.
Now, it's time to promote your platform and get the word out. You can start by creating a marketing plan and budget. Then, you can start implementing some digital marketing strategies, such as SEO, content marketing, and social media marketing.
Offering free courses may also help in getting users to try out your platform. You can provide discounts and special deals for students who sign up for multiple paid courses. It will help you in building a community of engaged and loyal learners.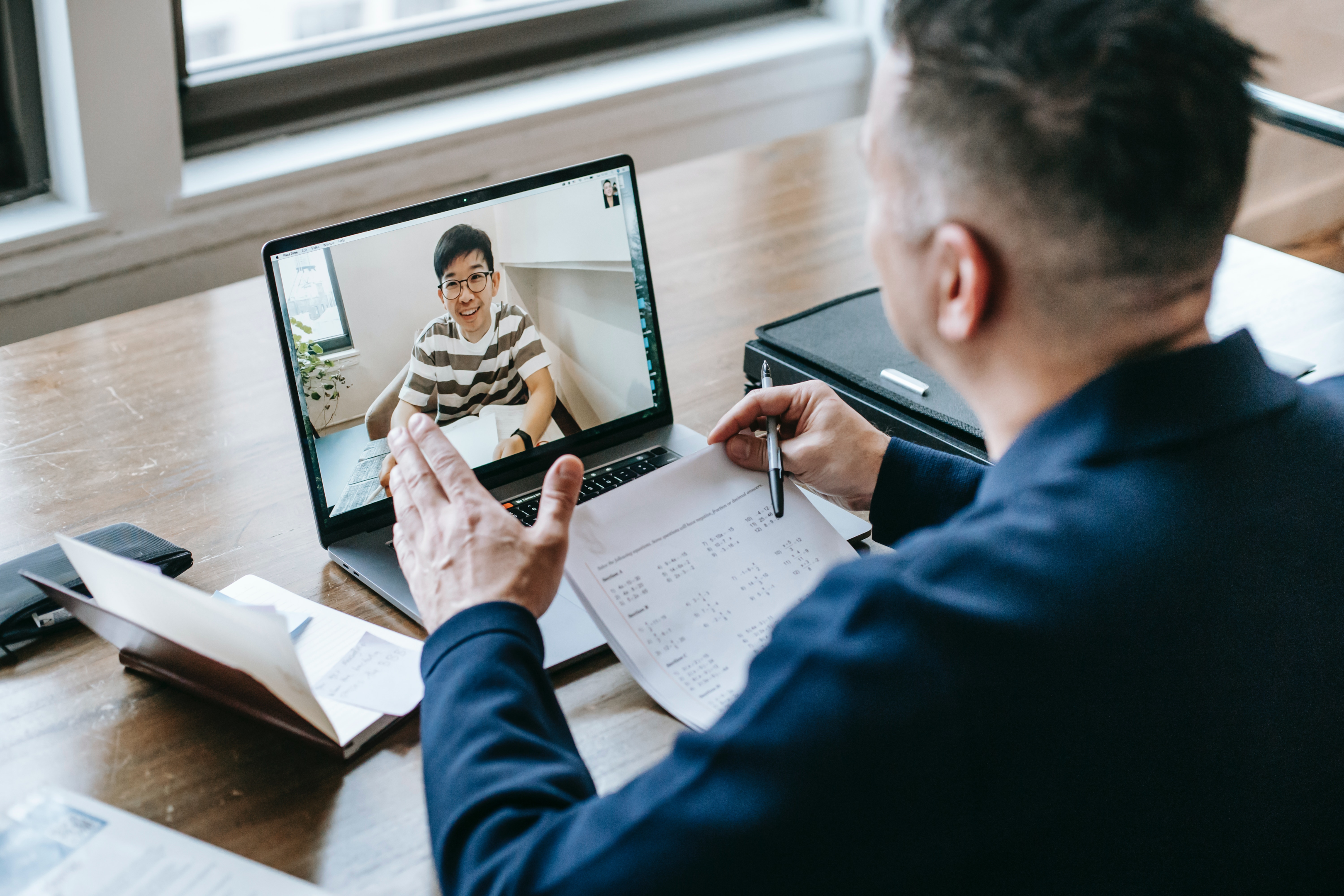 8. Evaluate and Adjust Your Platform
Success doesn't stop after the launch of our e-learning app. It will take continuous effort to keep the platform running and relevant.
There are many factors you need to consider when evaluating your e-learning websites, such as user engagement, course completion rates, customer satisfaction, and ROI.
You also need to consider how you can improve your platform to serve your users better. For example, you may need to add new features or redesign your courses to make them more engaging. Or adding new courses to keep your platform relevant.
More importantly, don't forget to listen to the feedback of your users. They are the ones using your platform, and they know what works and what doesn't. Use their feedback to make necessary changes to your platform.
Lastly, don't forget to monitor your competitors and see what they are doing to stay ahead in the industry!
Want to Build a Learning Management System?
Mobile learning is one of the fastest-growing learning trends. And it's here to stay.
If you have an idea for an e-learning website or app, there is no better time to make it happen than now! We are here to help you out.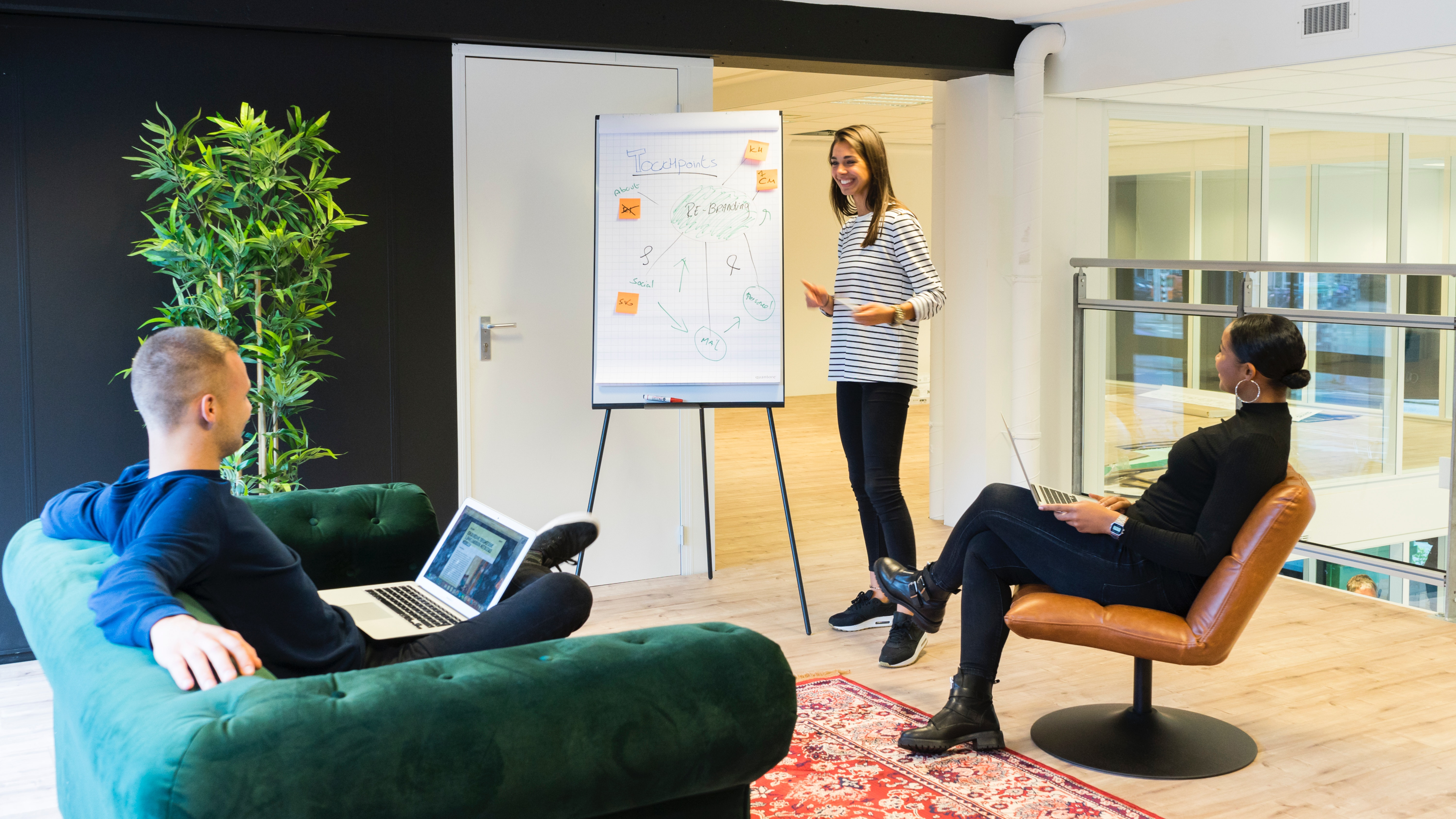 StarTechUP is a trusted software development company that specializes in creating e-learning websites and apps. We have a team of experienced developers who can turn your vision into reality.
Get in touch with us today, and let's create an eLearning website!