Businesses worldwide are being pushed into the "new normal" of digitally-driven business practices. Companies and the human workers who make up the current business processes constantly seek new methods to digitise and improve them.
Modernisation is the improvement or upgrading of existing code and physical infrastructure (plants, machines, processes, and so on) to improve product quality and provide consumer value to achieve business objectives. It is also undertaken to engage in proactive competition and gain competitive advantages.
Every business is doing this continuously to survive, expand, and succeed in a competitive business environment. However, this blog post will delve into the five most essential elements of a successful modernisation strategy. Understanding these key components can create a plan to help your business stay ahead of the curve. Keep reading to learn more!
Types Of Strategy
Competitive strategy
The first type of modernisation strategy in strategic management is competitive strategy. It's a strategy that incorporates the external situation's clout and concerns about a business' status. The goal of the competitive process is to gain a market advantage over competitors.
The foundation of a successful competitive strategy is a long-term competitive advantage.
The foundation of a successful competitive strategy is a long-term competitive advantage. Strategies that result in some uniqueness in the market provide a competitive advantage. Contrast strategy, focus or market-niche strategy, and low-cost strategy are some examples of competitive strategies.
A competitive advantage is a feature that enables a business organisation to outperform its competitors in the marketplace. Business techniques and efforts make up the competitive strategy. It is the responsibility of a corporation to attract clients and deliver.
Superior values to them through achieving their goals and strengthening the company's market position. As a result, competitive strategy has a competitor component. Those techniques that spell out several ways to develop a livable, competitive advantage are included in the competitive process.
The competitive strategy focuses on management's action plan. The competitive strategy's goal is to win customers' hearts by meeting their needs. Finally, the goal is to outperform competitors and get a competitive edge.
Corporate strategy
Second, in strategic management, corporate strategy is a sort of strategy. It is drafted at the top level by senior management's diverse organisation. Furthermore, corporate strategy establishes long-term goals and has a broad impact on all business units.
Components of corporate strategy
What are the most vital aspects of a company's strategy? Then it's time to implement the previously specified corporate strategy components, which are listed below:
Visioning
Objective setting
Resource allocation
Prioritization of strategic tradeoffs
Business Strategy
The third of the different forms of marketing strategies (strategic management) is a business strategy. Business strategy is developed at the unit level. This approach focuses on strengthening the company's product or service competitive position.
Competitive and cooperative approaches are combined in business strategies. The business strategy covers all activities and techniques for competing in denial of competitors. And behavior management deals with a variety of strategic issues. Plans of action make up a business strategy.
The business strategy frequently follows the corporate process. Strategic managers are the ones who figure out how to utilise a company's resources best. Managers also adjust their mindsets to acquire a competitive advantage over their market competitors.
Companies face numerous strategic difficulties when conducting business strategies. Product development, integration, market expansion, diversification, and other aspects of corporate strategy are prioritised. To remain competitive, management must successfully address all of these concerns.
Components of business strategy
A basic corporate strategy framework comprises 7 (seven) components which include:
Vision, mission, and values
Long-term goals for your business strategy
Financial objectives
Operational objectives for your business strategy
Market objectives or creating customer value
SWOT Analysis
Business strategy action plans
Operating strategy
Finally, the operating strategy is a type of strategy in strategic management that gives an organisation's operational unit shape. An operative plan is set at the field level to achieve short-term goals. A firm can develop a working system. For example, consider its sales zones. In some firms, managers create an operational plan for each division's annual goals.
Operational strategy components
Six main components or factors make up an operations strategy. For example:
Creating and positioning the manufacturing system
Concentrating production, manufacturing, and service operations
Product or service design and development
Technology selection and process development
Resource distribution
The capacity, facility, and layout planning
Advantages of the modernisation strategy
The world of technology is rapidly evolving. Because of a lack of maintenance and services, it's challenging to fix flaws and other issues when technology gets outdated. Businesses cannot survive in today's competitive economy using this antiquated technique.
Your mobile app must be user-friendly, provide a positive client experience, and keep up with the changing marketplace to surpass your competitors. Monolithic applications are given new life thanks to the application modernisation services strategy.
However, the following are the expected benefits of application modernisation that understand a business's challenges when working with legacy systems.
Technological breakthroughs
Because of modernisation, man has landed on the moon and can now explore the universe in greater depth. Thanks to technical breakthroughs, people may travel, communicate, and collaborate for the betterment of global civilization as a whole. Railways, highways, and the aviation industry rely on technological development to provide people with services.
Helps to increase the productivity of employees
Everyone wants to stay up with the new technologies in this digital age. However, if you continue to use outdated software or technology, your employees' satisfaction will suffer, impacting their productivity.
When a business grows, additional personnel are hired. As a result, training them to use an outdated IT system is costly and time-consuming. However, contemporary technology assists in automating tiresome and repetitive operations, and it is simple to train new personnel.
Improves customer experience
According to research, 70-75 percent of customers would pay more for a superior customer experience. Many companies provide similar services and products. So, in such a crowded market, what makes your business or brand stand out?
As a result, individuals may conclude that a positive client experience is just as necessary as a low price. On the other hand, customer service suffers from old legacy systems. Thus, offering a quick and efficient solution for these applications is tricky.
Modern apps can benefit from the cloud environment. It is simple to recover all of the data and information when needed. Customers can quickly navigate across your system after application modernisation.
Security enhancement
Whether it's consumer or business data, keeping data secure is one of the most pressing concerns for businesses. Cybersecurity dangers still exist if you opt not to go contemporary, and cybercriminals look for easy targets.
Implement modern cybersecurity practices to avoid becoming a victim in your work processes, data gathering, and other services. Security technology is also required to ensure that your customers' data is secure.
It also encourages them to provide more information, which will aid you in improving your targeted marketing and future outreach. This information is beneficial for customer research and analysis.
Helps to increase revenue streams
Modernising applications can also help firms expand their revenue streams. When a business chooses to expand its operations, it can add additional services or procedures to meet the needs of its clients.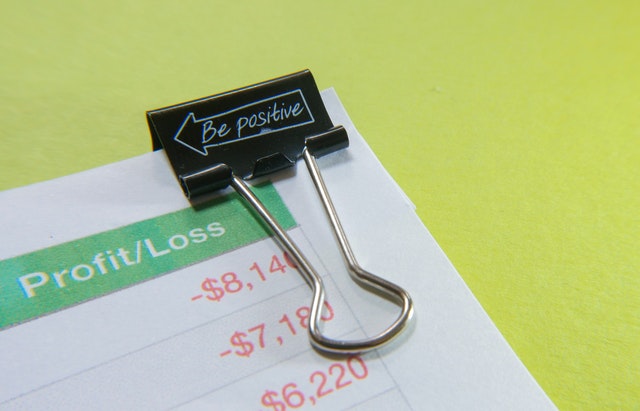 All businesses must apply new services or procedures to win this commercial struggle. You can modernize your application to add new features, services, or use new machine learning automation technologies that improve the customer experience and enhance revenue. A satisfied customer is more likely to promote a business, resulting in more leads.
Fortunately, organisations may benefit from current technologies without incurring high costs. Application modernisation is a low-cost way to save expenditures while increasing flexibility and collaboration.
Less workforce and more automation
Modern technology helps reduce a company's cost and resource usage from industrial breakthroughs. Industrial development boosts production and income with automated machinery.
Healthy lifestyle
Modern learning and teaching approaches also make individuals more aware of their health and fitness. Developing countries with little access to educational resources are less aware of essential emergency health and fitness measures.
The bulk of IT applications is five years old or older. When technology becomes obsolete, its features and functions hurt the company. Legacy systems can also degrade the customer experience, harming a brand or service.
The 5 Most essential elements of a modernisation strategy
People want more online government services than ever before, and state agencies are discovering that they need to upgrade aging legacy systems to deliver faster more efficient digital tools. Because enterprise digital solutions are often decades old, the data and applications are often difficult to transfer, necessitating costly, multi-million dollar migrations to more flexible, modern platforms.
While each state's IT team and strategic goal for replacing these systems differ, officials agree on a few critical elements of a successful upgrade. Below are the five important aspects of a modernization strategy:
1. Set clear objectives
Modernizing your applications can be a lengthy process, including numerous tasks. Setting clear, sequential objectives can guarantee that your team's emphasis is on the correct settings, in the proper order, during what can otherwise be a time-consuming process.
Businesses can complete their long-term modernisation goals by focusing on the company's resources and actions on the relevant milestones.
Businesses can complete their long-term modernisation goals by focusing on the company's resources and actions on the relevant milestones. Objectives also establish performance criteria. They enable you to assess the effectiveness of your effort frequently and, if necessary, take corrective action to keep the entire effort on track and on time.
2. Analyse resources
When creating a modernization roadmap, it's vital to ensure the right people are doing the right jobs. Your team will be able to divide and conquer by appointing Subject Matter Experts (SMEs) for each application. These SMEs are also essential for the future since they allow other team members, particularly new employees, to rely on them when learning new or old systems.
It's critical to assess your technical team members' abilities. You'll ensure they're assigned to the most relevant and appropriate application workstream. In the end, this will create a supportive environment that will allow for faster growth.
3. Stabilise leadership
Modernisation projects are frequently enormous, time-consuming, frightening, and costly. Organisational stability is critical for implementing an effective modernisation effort, both at the executive level and inside R&D.
You want everyone to feel a "steady hand on the rudder," including your customers, partners, and employees. Develop a systematic strategy for the significant organisational changes that application modernisation always brings. Finally, mature technical leadership will guarantee that your business goals are not jeopardised during the process and are instead prioritised.
4. Implement changes
You can start deploying upgrades when you've identified your priorities. Each upgrade needs its project manager, team, workflow, and budget.
Upgrades will take time away from other projects, so plan accordingly. To reduce the stress on internal resources, you may find it more cost-effective to recruit outside consultants.
Test implementations on a small scale before rolling out large-scale adoption to reduce the disruption caused by digitization.
5. Be agile and user-centric
Look for ways to get the benefits sooner when implementing the modernisation. Avoid the "big bang" approach, which gradually builds toward a single all-encompassing systems release, which can take months to see results. Divide the modernisation road map into discrete delivery chunks, with useable functions being released regularly.
It's preferable to be incomplete and quick than complete and slow, as long as you get frequent system user input and use it to drive your decisions. (Customers, employees, and anybody else that interacts with your company, such as regulators, suppliers, and community members, could all be users of your systems.)
Maintain a user-centric approach to agility by paying attention to customer and staff replies and being responsive in incorporating their feedback into your designs. Introduce new features so that you may test them on a variety of user and customer profiles. You may, for example, test two distinct features on the same consumer group or geographic region to see if they elicit different responses.
Conclusion: How elements of modernisation strategy may improve your business
Modernisation affects your organization in more ways than one. It boosts efficiency, convenience, communication, consumer outreach, security, and marketing channels, among other things. It's all about giving your customers a better experience and engaging with them more profound.
This blog post is designed to provide you with a valuable background to understand what a modernization approach could entail and how good it would be for your business.