It's almost as if you can find an app for any task imaginable. Whether you're looking for a way to shop, learn new cooking skills, or stay abreast of the news, there's an app for that.
So it's almost no surprise that a total of 230 billion apps were downloaded globally in 2021 alone, according to a report published by Statista. You might be thinking, "How can I compete in this market when I already have an established website?"
Well, you can do it by learning how to make a website into an app! Yes, it's possible to transform your website into a fully functional web application. What's better is that apps can provide extra features and functions to engage users, in addition to easy access on the go.
If that's something you're looking to do, you've come to the right place. In this article, we'll show you exactly how to convert a website to an application.
Let's get started!
9 Reasons to Convert Your Website to a Mobile App
You have a successful website, but is it necessary to turn it into a mobile app version? Not really, but there are definite advantages.
Mobile apps offer a unique opportunity to engage users in ways that websites can't. It provides an all-around improved experience that could be the key to unlocking more sales or increasing user retention.
If you're looking for key reasons why this digital transformation is worth it, here are a few:
1. Higher Visibility
Mobile apps can be found in popular app stores like Apple App Store and Google Play Store. But there's still competition within these stores, so you need to make sure your app stands out.
How? App Store Optimization (ASO) is the name of the game. It'll help your app be more visible in searches and gain organic downloads without breaking the bank. But you have to make sure you're using the right keywords and app store descriptions.
Much like SEO, you can boost your search rankings with various popular search engines such as Google. What's even more impressive is that it will show business apps in the "app pack" based on whether or not the user is accessing from a mobile device!
2. Users Love Personalized Content
Apps can meet modern user expectations with personalized content. They're designed specifically for use on mobile devices, so they take advantage of everything that smartphones and tablets have to offer. This includes features like push notifications, which can keep users up-to-date on new content as it's published.
Perhaps most importantly, mobile apps allow you to collect data about your users' preferences and behaviors. This data can be used to customize the content that's delivered to each user, ensuring that they always see the most relevant and interesting content first.
3. Generate More Profit
Many web pages owner turn to creating apps as a way to boost profits and monetize their content. And you should too! By transforming your website into a mobile app, you can take advantage of cutting-edge strategies like in-app ads, purchases within the app, subscriptions, eCommerce sales, and more!
The eCommerce industry is especially well-suited for mobile apps, as customers enjoy being able to shop on the go. As long as you can integrate payment methods and provide an intuitive checkout process, you can start generating more revenue with ease.
4. Build Lasting Customer Loyalty and Interest
Brand loyalty and engagement are two of the most important factors for any business. People who feel connected to your brand are more likely to come back. In short, they turn into loyal customers.
Apps created for customers to make their experience with you even more personalized, easy and enjoyable will help you foster that loyalty over time. By providing an app-exclusive experience, you can reward your loyal customers while building and maintaining interest in your brand.
5. Use More Functions
Another great reason to switch your website to an app is that you can use more functions to enhance the mobile user experience. For instance, you can incorporate features like sending push notifications, location-based services, and gesture control to make your app more responsive.
You can also integrate with other popular apps and services, such as social media. That way, you can easily share content from your app with a larger audience and increase brand visibility across multiple platforms.
6. Get an Offline Mode
Unlike websites, users can access your mobile application even when they don't have an internet connection. This is a great advantage, especially for customers who are often on the go and find themselves in areas with poor internet connection.
Offering an offline mode also ensures that users don't miss out on important content and notifications, even if they're not connected to the internet. This way, you can ensure that your customers never miss a beat and stay engaged with your app even when they're away from home.
7. Save Time and Money
Converting your website to a native app is an efficient way to save time and money. Instead of having to redesign existing web pages for mobile users, you can use your existing content as the basis for the app.
App creation also requires less maintenance and upkeep than website design. This means you don't have to worry about making frequent alterations in order to keep up with the latest trends and technologies. When you build an app, your work is done after the initial design process!
8. It's Easy to Promote an App
Building an app store presence is one thing, but promoting your app is another. Fortunately, there are plenty of channels and methods that you can use to get the word out about your mobile app.
You can take advantage of social media platforms, banner ads, influencer marketing campaigns, and more. You don't have to be a marketing expert to get your app noticed. As long as you have an effective plan in place and stay consistent, you can promote your app with ease!
9. Keep Up with the Competition
Last but not least, creating an app can help you keep up with the competition. As more and more businesses move to mobile platforms, you don't want to get left behind.
Converting your website to an app can help you stay ahead of the curve and ensure that you don't miss out on potential customers. An app can also help you stand out from the competition and establish your brand as a leader in the industry.
5 Things to Keep in Mind Before Starting Your App Development
Remember that converting an existing website to a mobile app is a big undertaking, and it's not as easy as using a website-to-app conversion tool. You'll need to have a clear vision and plan in place before you start the development process.
So, how will you start turning your website into an app? Here are some considerations to keep in mind:
1. Think of Your App Platform
If you use a smartphone, then you know that today two major app marketplaces are dominating: iOS and Android platforms. Each platform has certain specific guidelines that you need to meet in order to launch your app.
So, before jumping into development, you need to decide which platform or platforms you want to target. You may want to create separate versions of the app for different operating systems, or you might want to make a single version that works across multiple platforms.
Regardless of your choice, you should consider the foundation that Flat Design (in iOS) and Material Design (in Android) are built upon.
2. Consider the Screen Size of Mobile Devices
Unlike websites, which are optimized to display properly on different screen sizes and devices, apps need to be designed for specific ones. That means you have to take into account the screen size and resolution of each device you want to target.
This means that you need to make sure that all your interface elements and buttons fit within the available space. If you don't, then your app will be difficult to use and won't be able to provide a good user experience.
Just like a website page, staying responsive is also important in native apps. That's why you should make sure that your app works properly on multiple screen sizes and devices, so it can provide a consistent experience across every platform.
3. Determine the Type of Mobile Apps
You don't have to create your app from scratch. There are different types of apps that you can choose from depending on the type of experience you want to provide.
There are two main categories: Native apps and hybrid apps. Let's take a look at them individually:
Native App:
A native app is a smartphone application developed specifically for a mobile operating system. These apps are faster and provide better performance than hybrid apps, but they are much more expensive to develop and require a longer development period.
Hybrid App:
A hybrid app is an application that combines elements of web and native apps. It's built using HTML5, CSS, and JavaScript code and then wrapped into a native container for each platform. Hybrid apps are cheaper and faster to develop than native apps, but they don't offer the same level of performance.
4. Maintaining Existing Features
As much as possible, you want to keep features from your website in the mobile app. This means that you need to think about how the user will interact with them, as well as how they will look on a mobile device.
For example, if you have a navigation menu or search bar on your website, make sure it's easy to find and use in the app. You may also want to add additional features that make it easier for users to interact with the app, such as touch gestures or voice commands.
By keeping existing features and adding new ones, you can ensure that your mobile app provides a great experience for users.
5. Don't Forget to Test Your App
Testing your app before launch is essential to ensure that it's ready for the market. This means running usability tests, checking loading times, and testing for bugs.
If you decide to convert your website to an iOS app, you should also take advantage of Apple's TestFlight to test the app before submitting it to the App Store. With the limited variety of gadgets that use this operating system, properly testing your app across all its intended devices is a simple process.
However, if you choose to cater to Android users, then you should use an Alpha or Beta testing platform like Google Play Store. The vast selection of devices available provides a number of complexities, as display formats and technical specifications are different between models and across operating system versions.
7 Simple Steps to Make a Website into App
With all things considered, it's time to get started on the app development of your website.
Below, we will lay down the steps you could follow to make your web-to-app transition effective and efficient. Let's start!
1. Decide How You're Going to Develop the App
There are several ways to make your existing website into an app. While it's good to have choices, you want to make sure that, from the get-go, you're going with the right option for your project.
The common options are as follows:
Coding the App by Yourself
This option is suitable if you're already a software developer or have the technical know-how in mobile app development. This way, you're in full control of the development process and can customize your app to fit the specific needs of your business.
Using a DIY App Builder Platform
As the name says, this option enables you to create your own app without coding. DIY platforms are becoming increasingly popular as they're usually user-friendly and don't require any coding knowledge.
Hiring a Professional App Developer
If you don't have the time, skills, or resources to develop mobile apps yourself, you can always hire a professional app developer or an agency. This way, you get to have an experienced and trusted expert take care of your project from start to finish.
2. List the Features You Want to Include
Engaging app users is entirely different from what you know about website users.
With that, you need to make sure that your app provides a great user experience. For this process to be successful, you'll want to think of the features you want to include in the app.
If you don't know how to begin, here are popular and necessary features that you should consider:
Push notifications
Payment processing
Hamburger menu
Gesture-based navigation
Voice commands
3. Follow User-Friendly Design Principles
When it comes to the mobile app development process, designing your app with user experience (UX) in mind is key.
You need to ensure that users can quickly and easily find whatever it is they need in the app. The best way to do this is by following UX design principles such as:
Simplicity – Keep pages and menus minimal.
Clarity – Make sure that there are no confusing elements in the app.
Navigation – Provide easy-to-access menus and navigation options.
Responsiveness – Make sure that the page elements or buttons respond quickly and correctly to user actions.
Readability – Use fonts and styles that make your content easier to read.
If you want to ensure that these principles are applied, consider hiring a UX/UI designer or consulting with experts in the field.
4. Secure Your App
With data breaches in Australia costing an average of nearly three million U.S. dollars, safeguarding your privacy and security should be a primary focus for you.
The mobile market is teeming with cyber criminals, and you don't want to be a target. So, what can you do to ensure that your app is secured?
Acquire an SSL certificate
An SSL certificate will protect your users' data from being stolen or manipulated by a third party.
Two-factor authentication
On top of passwords, two-factor authentication is a type of security measure that requires an extra code or key to access the app.
Secure your application programming interface (API)
APIs are essential for connecting an app to the internet. You want to make sure that these APIs are secured, as attackers can use them as a point of entry to gain access to your data.
Regularly check your security software
There are iOS and Android app development companies that can help you audit your apps for possible security threats. Having someone regularly test your app and check for security problems will make sure that your data is always secure.
5. Test Your App for Bugs and Usability Issues
No matter how good your app looks, it won't succeed if it doesn't work properly. That's why testing is a vital part of the mobile app development process.
Testing your app will allow you to detect any bugs or usability issues that could be preventing your users from having a great experience with it. You can have a quality assurance team test all the features of your app for you. But if you don't have access to one, there are automated testing tools that can help.
These teams and tools will check on important features, such as:
Device capabilities
User interface
Performance
Stability
Usability
Security
By testing your app before launching it, you can make sure that all your users have a positive experience when they use it.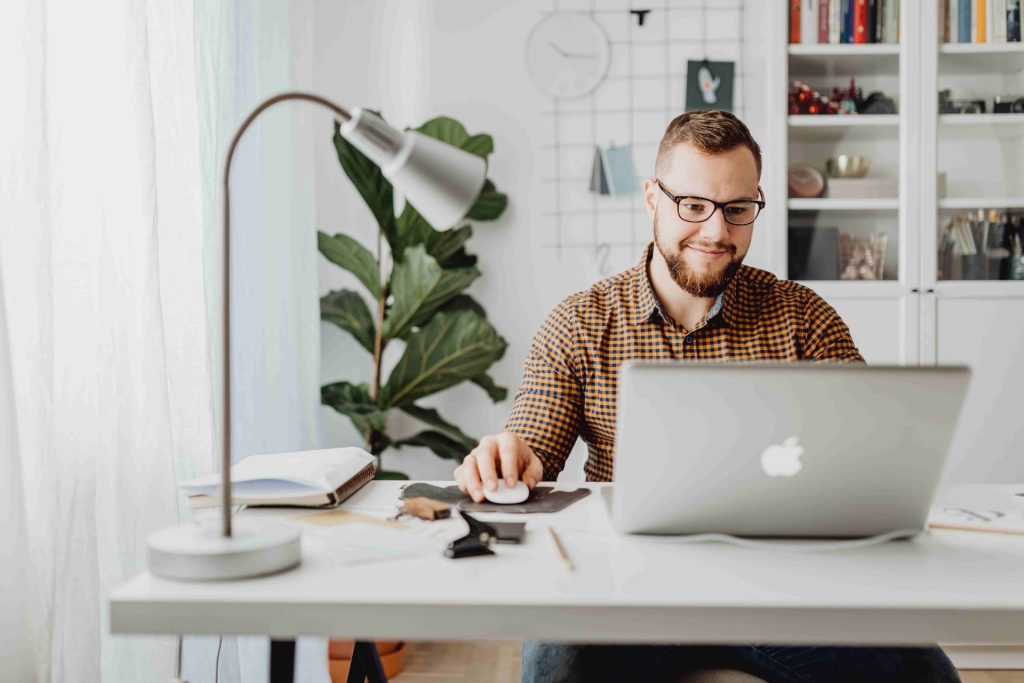 6. Promote and Market Your App
Getting the word out about your app is the key to success. You want people to know that it exists and what makes it different from other similar apps.
If you have a successful website, then promoting your new dedicated business app shouldn't be a challenge. You can use it to create buzz around your app. Utilize social media platforms such as Facebook, Twitter, and Instagram to increase visibility.
We recommend making web content that promotes and shows off your app, such as videos, blog posts, and how-to guides. You should also consider running paid ads on Google and other networks to reach the right audience.
Finally, don't forget about ASO. This is a crucial step in in-app advertising as it will help you reach people who are already looking for applications similar to yours.
7. Publish Your App and Monitor Its Performance
Once you've tested your app and fixed any bugs, it's time to publish it. You can submit your app to the App Store or Google Play Store and wait for it to be accepted and made available for download.
To make sure that your app is a success, you should keep tabs on its performance. This means tracking things like user engagement, downloads, reviews, and other relevant metrics.
You can also use different analytics tools to monitor how your Android or iOS users interact with your app. This will give you a clearer picture of what works and what doesn't so that you can make any necessary adjustments or improvements.
Let's Make Your Website into an App!
Working in the app development industry for years, we've gained expertise in the process of website-to-app conversion. If you have a website that needs to be converted into an app, you can count on us.
StarTechUP is an app development agency that works with businesses to create great apps that engage their users and drive success. We also provide ongoing maintenance and updates to ensure your app is always up-to-date.
So if you're looking for an experienced team of mobile app developers, contact us today! We'll help make your website into an app so that you can take your business to the next level.