Technology has revolutionized the way individuals do things in many ways. While you may name a variety of cutting-edge technologies that have shaped the present era, artificial intelligence may be one of them.
IT consulting services have aided companies in improving their day-to-day business operations. However, given how much of a game-changer artificial intelligence has become, you must understand how it may benefit your company.
Keep reading to discover all you need to know about AI consulting if this is something you're interested in learning more about.
Gain Some Knowledge About AI
Before you start chatting to several AI consulting firms, it is highly recommended that you acquire some general understanding of AI and the field, particularly if you're interested in one. Several significant advantages come with such an approach:
You get to know what you don't know. It may appear amusing, but the more information you have, the better you can ask and assess the quality of given answers.
You may double-check the agency's knowledge and responses to ensure they're accurate.
You may investigate whether the solution you initially considered is the best option.
Nonetheless, you will walk away with important insights into one of the most rapidly developing sectors in modern IT and business.
You may use this to your advantage at the slightest notice, and it will undoubtedly improve the professionalism and relevance of your conversations. Don't let your potential agency believe you're a novice; imply that they'll be able to persuade you to anything they suggest.
What Is Artificial Intelligence (AI)
AI is a computer science branch that simulates human intellect. It's been utilized in many areas, including natural language processing and machine vision.
When people talk about AI, they frequently only mean one aspect, such as machine learning. AI requires a solid understanding of fundamental hardware and software to apply machine learning technology.
AI systems are most often used to process large quantities of data. They analyze the circumstances and trends of data interactions and tendencies to make predictions.
What Is AI Consulting?
Over the previous two decades, technology has progressed at an astounding rate. As a result, many individuals are overwhelmed by the plethora of technologies and software it provides.
AI consulting is the practice of obtaining help in devising cutting-edge algorithms and machine learning tools so that organizations may create AI-driven solutions and products. In a nutshell, artificial intelligence consulting uses artificial intelligence to improve company operations.
Proper planning, integration, and artificial intelligence implementation are essential for good results in a business setting. Therefore, when hiring an AI consultant, you must be careful to verify that they will help your company's plans succeed.
Two Flavors of Intelligence Consulting
Generally, it involves offering professional guidance or AI implementation assistance to firms interested in automating their operations. However, the maturity of adoption has a significant influence on consulting services. The following are the most popular offering in the field:
Executive Strategy Consulting
Executive consulting is the practice of providing strategic and tactical guidance to executives. It covers a broad range of functions, from personnel management to operations management, intending to help businesses attain their objectives through technological innovation.
Consultants may come from the outside or be promoted from within a company. They generally have significant industry or sector expertise and working experience with senior management. This consulting also includes goal-setting, metrics, and buy/build decisions. In addition, strategic advisors can handle shortlisting vendors for further solution development.
This consulting entails defining solid business objectives and analyzing the corporate usefulness of a creative solution.
Technical Strategy Consulting
This consulting is concerned with getting a firm up to speed on technology. AI companies may offer various services, including end-to-end advice, from concept to intelligent operational solutions.
Tech consultants can assist legacy-driven firms in making a stress-free smart transition or upgrading their old systems. This consulting is a popular choice for both new and established companies because it complements technological maturity, which is also essential in artificial intelligence structures and problem-solving methods.
That said, most of those recommendations do not arrive as a standalone consultation unless you request them.
Business and technology should be integrated to create synergy; therefore, companies must consider both business and technological influences. Experts assist with the formulation of an AI strategy based on the two pillars.
Why AI Is Important for Companies
Several business processes have been completely transformed due to the growth in mobile devices, technology development, the Internet of Things, and the coronavirus epidemic. This is why not adopting AI solutions and other cutting-edge technologies might be complex business challenges to your business development.
Furthermore, AI technologies may help businesses manage their people more effectively and ensure productivity as more individuals work from home rather than in the office. Many manual acts are presently being automated across several sectors, lowering labor expenses while reducing mistakes during production.
The growth of internet shopping, eLearning, digital consultations, and other remote services has prompted changes in customer demands that may be difficult to predict without sophisticated data analytics and machine learning technologies.
AI is also assisting banks and financial companies identify risk, prevent fraud, and handle claims more efficiently.
Why Is AI Consulting Important to Business?
AI consultants assist organizations in determining their goals, selecting the best approach, and creating and deploying AI applications that may help them enhance their day-to-day business operations.
Businesses can employ machine learning techniques with AI consulting experts to address friction points and concerns.
They may also help businesses in optimizing AI through AI training. Businesses can build a system based on their requirements with artificial intelligence consulting. As a result, companies can profitably employ such technologies to meet long- and short-term goals.
Businesses can employ machine learning techniques with AI consulting experts to address friction points and concerns. They'll also be able to apply statistical modeling to craft optimized predictive and prescriptive models, enabling them to stay ahead of the competition.
The Benefits of Using an AI Consulting Company
The worldwide artificial intelligence software market is anticipated to reach $62 billion in 2022. According to the 2022 Gartner CIO and Technology Executive Survey, 48% of CIOs intend to launch or are already using artificial intelligence (AI) and machine learning (ML) technology in the next year.
AI technologies may provide significant value to both software product companies and end-user if they are implemented in the appropriate context.
Artificial intelligence consulting services firm can help you make better decisions about your potential AI and machine learning initiatives. However, below are some of the benefits of using AI consulting services:
Identifying the Suitable Opportunities for AI Solutions Before Investing in Them
AI and machine learning are the latest trends in the tech world, but that doesn't imply they're always the best solution for your product. Without receiving a good return on their investment, companies may invest a great deal of money into AI-based solutions or procedures.
According to an MIT Sloan Management report and BCG study, as much as 40% of businesses investing in major AI projects have seen little or no impact.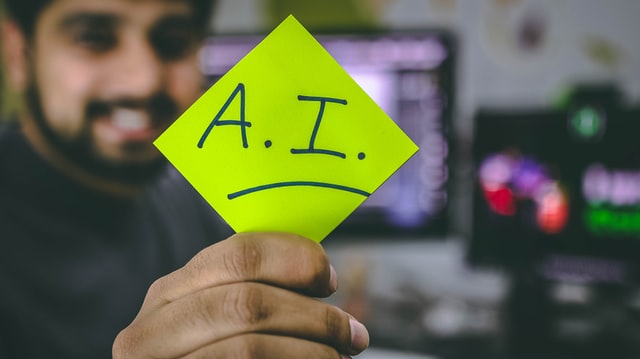 Consultants may provide value by assisting your team in determining where and how these technologies could be integrated into your product and the most effective roads to obtaining real results and growth.
An independent voice in your data science process might help you maintain a levelheaded approach to AI initiatives. Artificial intelligence consultants can also provide different techniques to accomplish the task if AI or ML isn't the appropriate fit.
Case studies show that basic and less pricey solutions can sometimes provide the desired effects without the need for AI technology. It's far better to understand this before you invest a significant amount of money in building an AI or machine learning model.
Guiding You Through the AI / ML Roadmap
Artificial intelligence and machine learning technologies may create sky-high expectations. However, consultants who've already used the technology can assist your team through everyday challenges and boundaries, such as:
Understanding artificial intelligence bias: Unintentional bias can be produced by how data is collected, algorithms are created, and AI data analysis is done. Companies like Google and Microsoft are acknowledging the significance of addressing AI bias. In 10-K reports to the US Securities and Exchange Commission (SEC), they warned that AI or ML algorithms that contain inaccurate data or poor implementation could hurt brands.
Understanding which activities are best suited to AI: An AI consulting firm has a deep understanding of AI and machine learning techniques, which it may use to enhance the impact of AI and ML solutions in areas such as replicating, automating, and expanding present human activities (vs. establishing new ones).
Risk assessment: Artificial intelligence has the potential to provide a lot of value, but it also entails significant risk. A Gartner survey found that 53 percent of AI and ML initiatives fail to go from prototype to commercialization. An expert AI consulting firm can assist you in evaluating the risks and creating a deployment strategy.
Helping You With Your Data Preparation Process
The data analysis and preparation are critical for machine learning modeling and training, which serve as the foundation for AI. An excellent AI/ML consultant may help you set up your database correctly by combining data sets and normalizing data.
Consultants can clean raw data, mine new data, or produce synthetic data with millions of records with high accuracy, which is crucial for mixing historical and real-time data for custom machine learning.
Testing Support for Machine Learning Models
When creating custom machine learning models, they must be evaluated with high precision and iterated on until the technique learns what insights are helpful and accurate. Data scientists and machine learning engineers create models by changing parameters and feeding the system data.
You'll also need particular skills to evaluate model performance as you train your models, which may include monitoring, data slicing, or property-based testing. After completing the training, you'll still need to do directional expectations tests, minimum functionality testing, app usability testing, and other checks.
A competent consultant can help you develop and improve your ML models until they generate high-quality, repeatable insights to support your use case and guarantee that you achieve your goals.
AI Strategy and Implementation
AI is becoming more popular in businesses' operations and has revolutionized how many firms conduct business. As a result, AI is no longer just a possibility but a reality focused on leveraging proven algorithms to solve business problems through the tech app.
AI has the potential to bring significant change to a range of industries, from retail to manufacturing. AI allows companies of all types to improve their operations and boost productivity while allowing for better business decision-making.
In today's digital economy, where competition is increasing, companies must continuously innovate and reform themselves by adopting Data-driven and AI solutions to establish a competitive advantage over their competition.
However, not every organization interested in adopting AI has a clear strategy and implementation framework to make it a reality.
An effective AI strategy will help a company to utilize and maximize the benefits that AI technologies may provide, as well as identify their own unique AI resources that allow companies to outdistance their competitors.
What Are the Important AI Consulting Activities?
In general, AI consulting entails assisting businesses in adopting artificial intelligence transformation. AI consulting, like any other sort of consultancy, can be divided into four primary categories:
Formulating Strategies
This is a technique for determining how the client will utilize AI. The consultant must know your methods, relevant data, analytics capabilities, and your company's challenges and opportunities.
This can assist them in determining which AI solutions are the greatest for your business. Consulting for artificial intelligence strategy formulation usually follows these phases:
Use process mining and strategy analysis methods to understand your business's current position better.
Creating a portfolio of potential AI projects to see how artificial intelligence might benefit the company.
Value prediction for an AI project. This is necessary to prevent a business from investing too much in an AI project that may not yield positive results.
Deciding on artificial intelligence solutions and data sets that may be utilized in machine learning algorithms.
Establishing pilot projects to investigate how feasible the AI initiatives are.
Recognizing scaling issues and devising practical solutions.
Commercial Due Diligence
The factors determining AI's success are distinct from those in other areas. The consultant may conduct thorough due diligence with a thorough knowledge of the AI market. One month is required for the consulting team to offer input on a valuation.
Implementation
This stage entails several activities, including project administration, development, planning, and process improvement in response to the AI project. Most implementations are done in-house.
However, working with consultants is your best bet if you lack technical expertise. It would be beneficial if you always kept in mind that working with consultants for a full implementation rather than doing it in-house is more expensive.
User Training
The primary goal of consulting services is to assist clients in improving their abilities and culture. As the client, you must ensure that your employee has the competence and understanding to complete the AI project you are working on.
What Business Problems Is AI Solving?
Digital Fraud
Cyberattacks have been increasing at an alarming rate, and the internet has become increasingly popular worldwide. But unfortunately, it also provides a door for hackers to access your personal information.
With more consumers conducting transactions online, it's becoming increasingly difficult for businesses to guarantee total security for each deal. However, AI assists in this effort by providing real-time security checks and user verification.
Customer Service
Many businesses are using Artificial Intelligence (AI) to enhance customer service. Thanks to chatbots, companies may now communicate with customers 24 hours a day, seven days a week, without requiring human interaction. AI creates an unforgettable client encounter and helps you save time and money.
Personalized User Experience
AI is being used to assist in the development of customer loyalty and retention by delivering unique online purchasing experiences to internet consumers.
In addition, recommendation engines and other AI tools are being used to improve customer satisfaction and increase revenue.
Data Analysis
Many firms have amassed vast quantities of client data. AI solutions assist in the processing of these enormous quantities of unstructured data to generate actionable insights about patterns and consumer needs.
How to Choose an Artificial Intelligence Consultancy
While understanding the advantages that AI may offer your organization is critical, choosing the appropriate AI consulting firm that agrees with your company's values and can execute the work effectively is even more crucial.
Working with consultants and sharing your objectives and mission may help you succeed. They can show you how to react to evolving market conditions while staying ahead of the competition without going over budget. When deciding on an AI consultant, keep the following factors in mind:
Knowledge and Experience
It will help if you choose an AI consultant that is well-versed in their field. AI is a catch-all term encompassing a wide range of technologies and solutions. Because of this, they must be aware of all these technologies.
This will assist them in quickly determining what your firm needs and how to accomplish it. If something unexpected occurs during a project, consultants with a one-solution-fits-all mentality might not be the best match.
Stellar Work History
Although privacy is crucial in working with AI companies and renowned ones always observe it, the consultant you choose should be able to show you some examples of their past clients' success.
This will allow you to evaluate the AI consultancy's competence and technical ability. In addition, the best consulting firms aren't afraid to show their accomplishments through case studies and testimonials that may be easily discovered on their website.
Outstanding Support and Maintenance
An AI consultant's work does not simply end after the project is completed. They should be accessible for continued assistance and answers after completing the task. AI solutions can be challenging for non-technical people, and good consultants understand that.
As a result, they try to describe their method, the technologies employed, and the obstacles they face. Maintaining close contact with clients sets a top advisory firm apart from the competition.
With increasingly increasing enterprises turning to artificial intelligence (AI) and AI-driven solutions in their day-to-day operations, why not join forces with an AI consulting firm you can trust?
AI consultants can assist you in getting all of the benefits without having to manage an in-house team.
Particularly, if you're a startup or a small or medium-sized company, you may not have access to a team specializing in AI implementation. As a result, you may require expert assistance in following industry best practices.
In that case, AI consultants can assist you in getting all of the benefits without having to manage an in-house team.
How Can an AI Consulting Company Help?
AI consultants may have an essential function if your business is about to convert to a digital way of conducting operations. Consultants may help your firm utilize machine learning, data science, and other AI techniques to tackle challenging business issues.
Consultants can also assist you in figuring out why your firm needs AI in the first place since these services may necessitate the development of a customized solution that meets your particular demands.
They can assist you in developing your own AI solutions or teach employees how to use the AI services you've acquired. In addition, consultants often offer services such as machine learning technologies, cloud consulting, big data consulting, digital transformation consulting, and business intelligence consultation.
Conclusion: How AI Consulting Improves Your Business
AI is revolutionizing how companies operate and will soon influence how individuals live. AI consulting can help you make that transition.
When getting the most out of AI, stop viewing it as a technological problem and consider it a human resources problem. AI consultants help organizations bring their teams together and focus on the most critical issues.
StartechUp is dedicated to ensuring that your company's usage of AI is a success, providing leadership and technical expertise to help you manage the risks involved with AI investment while moving ahead with confidence in your AI project.
Artificial intelligence and StartechUp are ready to make your life easier, whether you're seeking a specific solution, want to learn more, or wish to advance AI adoption at your company. Schedule a consultation with our AI specialists to learn how AI may help you take your business to the next level.